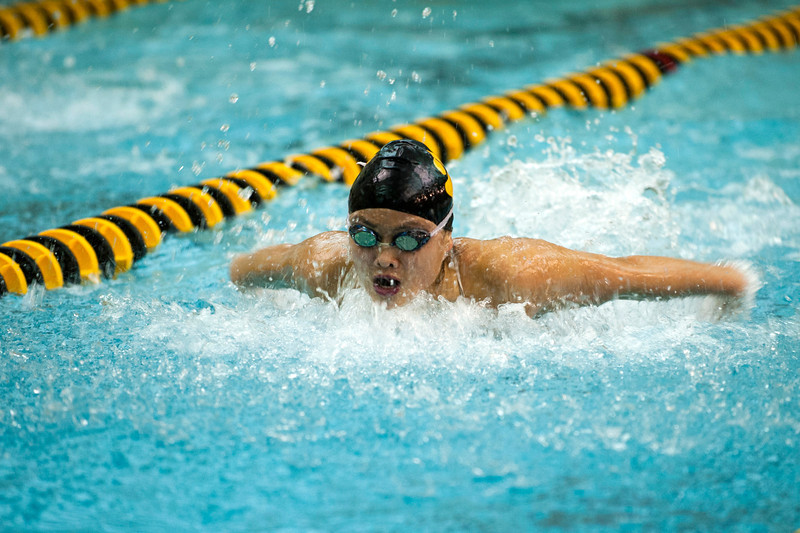 Tigers Sweep Devils To Open Season
The North Allegheny Swimming and Diving season officially got started Tuesday evening with both the Tiger Boys and Girls squads hosting the Mt. Lebanon Blue Devils.  Both NA squads emerged from the pool with victories with the NA Girls posting a winning point total of 105 to 73 while the NA Boys team topped their counterparts by a score of 98 to 83. 
The Lady Tigers set the tone for the meet by starting with a strong showing in the 200 Freestyle event led by Junior Morgan Soulia with a winning time of 1:55.34.  She was followed closely by Senior Jade Song and Sophomore Gianna Caputo in second and third place, respectively. 
On the boy's side, the Tigers also swept the first three spots of the 200 Freestyle with Sophomore Daniel Songer touching the wall first with a time of 1:51.79, followed by Freshman Maxwell Gonzalez in second and Junior Jake Krivacs in third place.  Songer and Gonzalez also both finished 1 – 2 in the boys 100-yard Freestyle as Songer won with a time of 50.69 seconds and Gonzalez was the runner-up in 51.34 seconds.  The NA boys also grabbed the top three spots of the 200-yard Individual Medley race with Senior Zachary Buerger finishing first in 1:59.04, Senior Sam Rutan in second, and Sophomore Colin MacDonald grabbing third.
The NA girls kept it up in their own 200-yard Individual Medley, with Junior Jacquelyn Du's winning time of 2:11.55 followed by Sophomore Erin Kuhn, and Freshman Megan Christy finishing in the second and third spots.  Also sweeping for the girls in the 100-yard Butterfly event were Senior Kristen Bishop with a first place time of 59.51 seconds, followed by Juniors Kayla Churman and Charlie Brickner in the second and third places.
NA divers also performed well on the girls side, with Junior Julia Vespoli leading the way in first place along with Freshman Michaela Abbs also scoring for the Tigers in third place.  For the boys diving squad, Junior Andrew Doerfler and Sophomore Jared Ziegler finished in second and third place for the evening. 
The Tigers are preparing for a busy next week when they will host two strong non-section competitors at the NASH pool.  Bethel Park will visit on Tuesday, Dec. 17th @ 5:00 PM and Upper St. Clair on Thursday, Dec. 19th @ 6:00 PM.