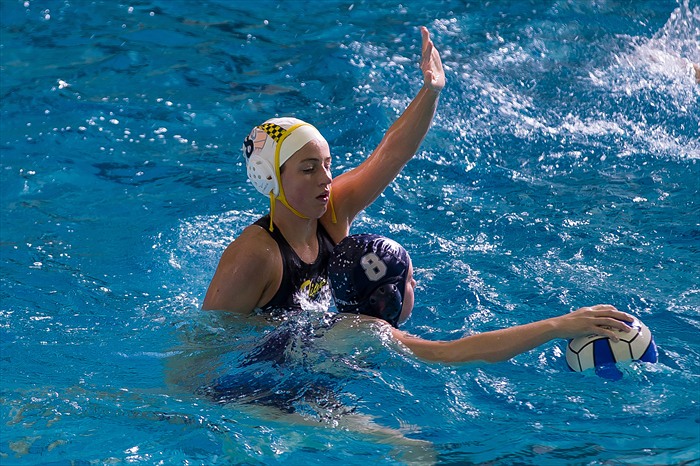 NA Water Polo Makes Strong Debut At McDowell Invitational
The North Allegheny Water Polo Teams made an impressive season debut at the McDowell Invitational over the weekend.  The Lady Tigers swept the competition by going a perfect 5-0.  The NA Boys were also strong with a 3-1 showing.
The Lady Tigers opened the tournament with a 9-7 victory over host McDowell and then followed with wins over Fairview (12-6), Villa Maria (12-8), Thomas Worthington (12-9) and Kilbourne (14-10). Seniors Claire Washabaugh and Morgan Soulia, and junior Emma Shaffer, were key cogs to the NA offensive machine.  Washabaugh finished with 15 goals, Soulia posted 13 goals and Shaffer notched 11, including five against Kilbourne.  Defensively, junior Taylor McClellan grabbed 17 steals and sophomore Cory Riley collected 25 saves in net.
Like the Lady Tigers, the NA Boys opened the tournament with a victory over the host Trojans, 6-4.  However, North Allegheny was tripped up by Cathedral Prep (13-6), but rebounded with wins over Thomas Worthington (13-11) and Kilbourne (19-9) to round out the tournament.  Junior Nick Koehler paced the offense for the reigning state champion Tigers with 15 goals, including six against Thomas Worthington and Kilbourne. Sophomore Mitchell Rubio covered the pool defensively with 13 thefts and goalie senior Charles Ross reeled in 60 saves.
The North Allegheny Water Polo teams will have the next two weeks off before returning to the pool for the Beast of the East Tournament on September 19-20.