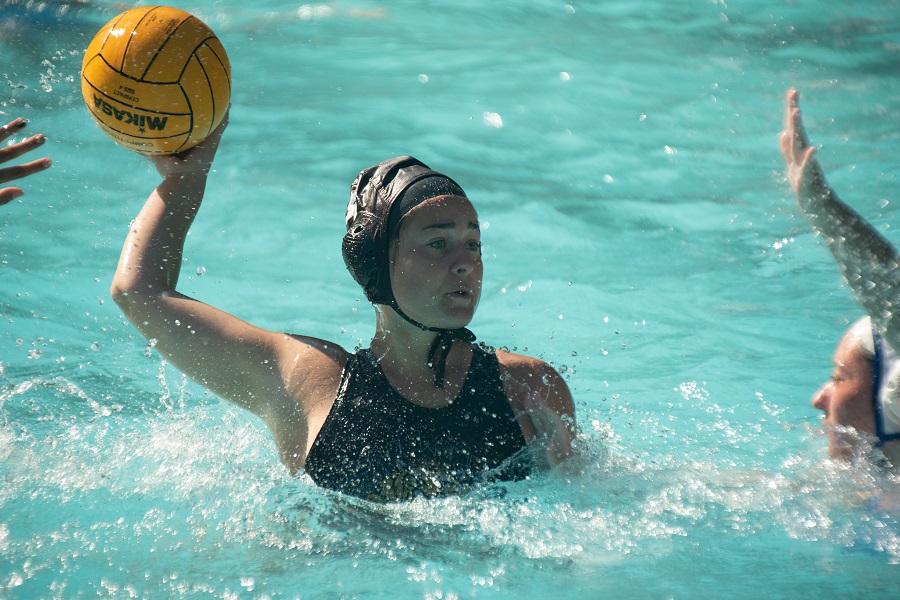 NA Water Polo Earns Road Sweep of McDowell
The North Allegheny water polo teams were back in action at Erie McDowell on Tuesday night and both the NA Boys and NA Girls came away victorious.
The NA Boys earned an 11-7 win over the Trojans, led by senior captain David Lomakin with a six-goal performance. Senior captain Tyler Tieppo contributed three goals and sophomore Sean McClellan had an outstanding all-around outing with two goals, and a team-high three assists and three steals. Goalies Eliot Maravich and Justin Morrison split time in net and each posted four saves in the victory.
The Lady Tigers jumped out to a 4-0 lead in the first period of their contest with McDowell and rolled to an 11-3 triumph. Sophomore Rebecca Melanson netted a team-best four goals and two assists. Senior captain Emma Halle and junior Anna Kegel tallied three goals and three steals apiece. Senior captain Marissa Dorman chipped in with a goal as well. Junior goalie Hannah Ziegler shut down the Trojans and made eight saves to earn the win.
Both the NA Boys and Girls improves to 3-1 with their wins at McDowell. The Tigers have another road trip to Erie on Saturday when they take on McDowell, Villa Maria and Cathedral Prep.