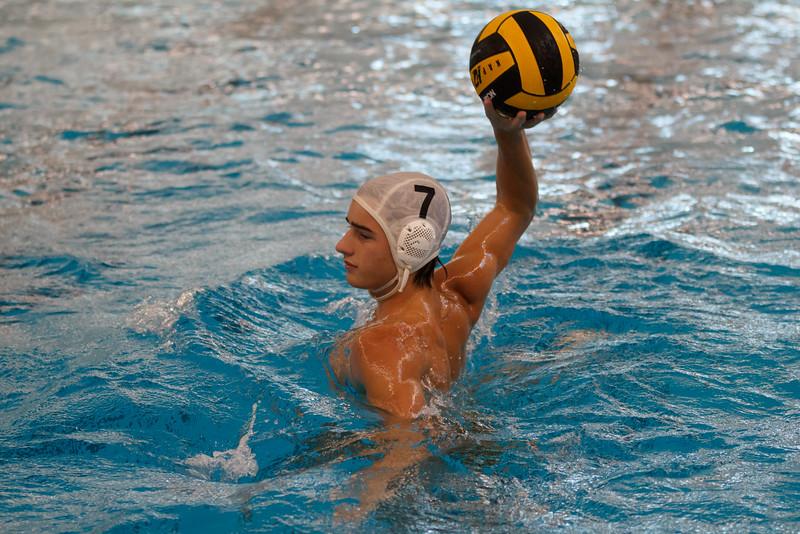 NA Water Polo Falls Short At Conference Championships
The North Allegheny water polo team traveled to Erie, PA over the weekend to compete in the Western Conference Championships. The NA Boys and Girls team came very close to claiming a conference title but each were edged out in their final games of competition.
For the NA Boys, the Western Conference Championships began with a 13-7 triumph over the McDowell Trojans. Senior Mitchell Rubio tallied a game-high four goals with two ejections drawn, an assist and a steal. Max Moore, Luke Pieton, and Marty Rait aided the offense by scoring two goals apiece. In net, senior Teddy Struk was impressive with 16 saves, one assist and one steal.
Following the win over McDowell, the Tigers advanced to face Cathedral Prep who upended NA, 16-14. Rubio had another strong offensive performance with five goals, three assists and two steals. Moore and Raitt added two three goals each. Senior goalie Jack Kairys made 10 saves and garnered five steals in the contest.
The NA Girls opened the conference championships by prevailing over McDowell, 14-8, thanks in part to a six-goal performance from freshman Sarah Koehler. Eliza Ross, Ryley McClellan and Abby Washabaugh all posted two goals and three assists, respectively. In the cage, senior goalie Cory Riley captured an amazing 18 saves.
In the next contest against Villa Maria, Koehler again paced the offense with a big game, tallying four goals. However, Villa Maria outlasted the Lady Tigers for a 13-6 win. On defense, Washabaugh notched 11 steals and Riley made 11 saves in net.
For the season, the NA Boys are 9-12. The Lady Tigers are 11-11. The Girls State Championships are ahead this week, beginning on Thursday.