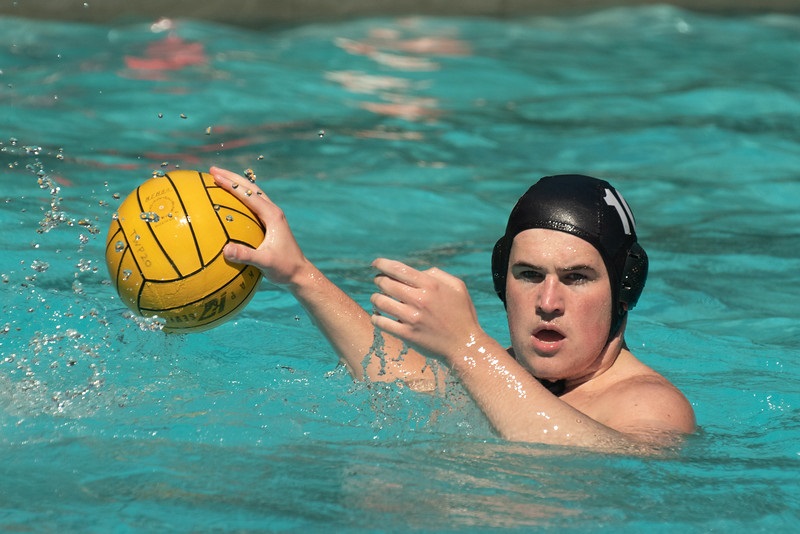 NA Water Polo Opens Season In Thrilling Fashion
The North Allegheny water polo team opened the 2020 regular season on Saturday and claimed a pair of exciting victories. The NA boys' team posted a 9-3 victory over Cathedral Prep, while the Lady Tigers earned a thrilling 15-14 triumph over Villa Maria in an overtime shootout.
In the boys' contest, senior captain Tyler Tieppo netted the first two goals of the game as NA built a 7-1 lead by halftime and cruised to a 9-3 victory. Adding two goals each were sophomore Keller Sens, sophomore Sean McClellan and sophomore Asher Jones. Senior captain David Lomakin also chipped in with a marker. In net, Eliot Maravich and Justin Morrison split time at goalie and combined for 15 saves.
While the NA boys coasted to victory, the Lady Tigers were involved in a white-knuckle affair with Villa Maria. The contest was back-and-forth throughout and continued into overtime where North Allegheny outscored VM, 3-2, in a shootout to prevail, 15-14. Goalie Hannah Ziegler made 10 saves, including three during the OT shootout.
Helping power the offense was senior captain Emma Halle with a game-high six goals. Sophomore Rebecca Melanson tallied four goals, including the game-tying marker that sent the game into overtime. Junior Emma Donnelly netted two goals, while Marissa Dorman, Anna Kegel, and Jamie Palone scored one goal apiece.
Following an exciting start to the season, the North Allegheny water polo team returns to action on Tuesday night at McDowell in Erie.