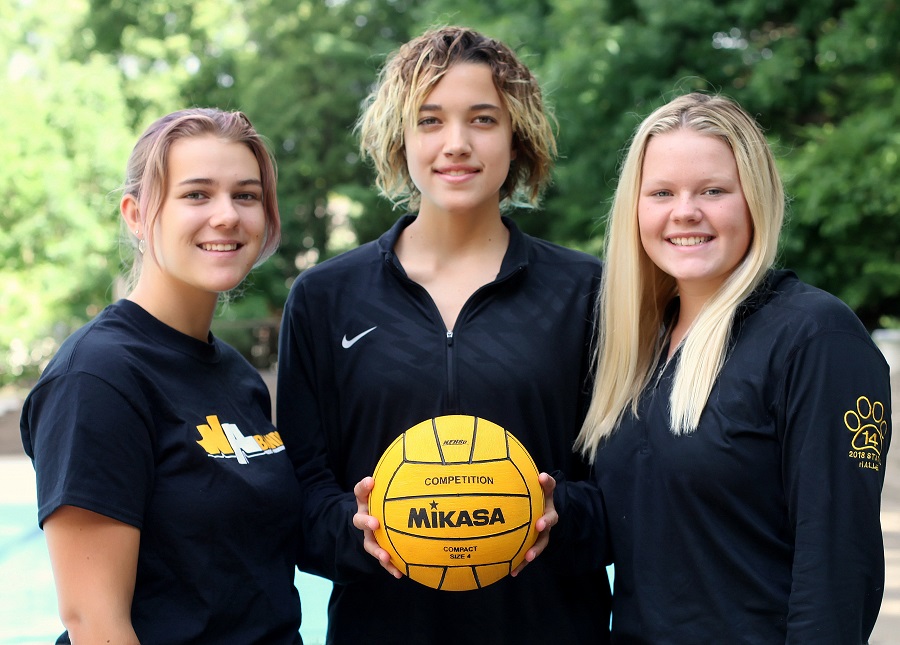 NA Wraps Up Season, 13 Tigers Named All-Conference
The North Allegheny water polo team wrapped up a successful 2020 season on Saturday at the End of Season Tournament at Wilson High School. The NA Boys dropped a 14-11 decision to Cumberland Valley, while the Lady Tigers fell to the Eagles 13-7 in their contest.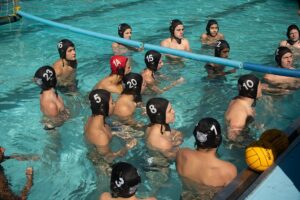 The North Allegheny boys' team held a 7-5 lead at the half but Cumberland Valley rallied in the second half on the strength of a seven-goal third quarter. The Tigers were powered by sophomore Sean McClellan with a team-high six goals and six steals, and senior David Lomakin who contributed a five-goal performance. Sophomore Keller Sens paced the team in assists with three helpers. In net, sophomore Eliot Maravich played the first three quarters and hauled in 10 saves. Sophomore Justin Morrison played the final stanza and made three saves.
Also facing Cumberland Valley at the End of Season Tournament, the North Allegheny girls' team fell behind 8-3 at the half and couldn't make up enough ground in the second half in a 13-7 defeat. Junior Anna Kegel, sophomore Rebecca Melanson and senior Emma Halle all netted two goals each for the Tigers. Junior Emma Donnelly chipped in with one goal offensively. On defense, Kegel paced the team with four steals, followed by Melanson with three thefts. Junior goalie Hannah Ziegler collected 12 saves and a steal.
At the season's conclusion, the Pennsylvania Water Polo League handed out its postseason awards for 2020 and numerous NA players were honored. For the NA boys, David Lomakin, Sean McClellan and Eliot Maravich all received first-team All-Western Conference recognition. Earning second-team laurels were Tyler Tieppo, Ethan Berty, Asher Jones and Justin Morrison. For a complete list of the men's all-conference award winners, click here.
For the Lady Tigers, Rebecca Melanson, Emma Halle, Hannah Ziegler and Anna Kegel were first-team All-Western Conference honorees. Emma Donnelly and Marissa Dorman both received second-team recognition. For a complete list of the women's all-conference teams, click here.
The North Allegheny boys' conclude the 2020 season with a 10-3 record, while the Lady Tigers finish the year with a 9-5 mark. Congratulations to both teams for winning Western Conference titles and having a memorable and successful season.