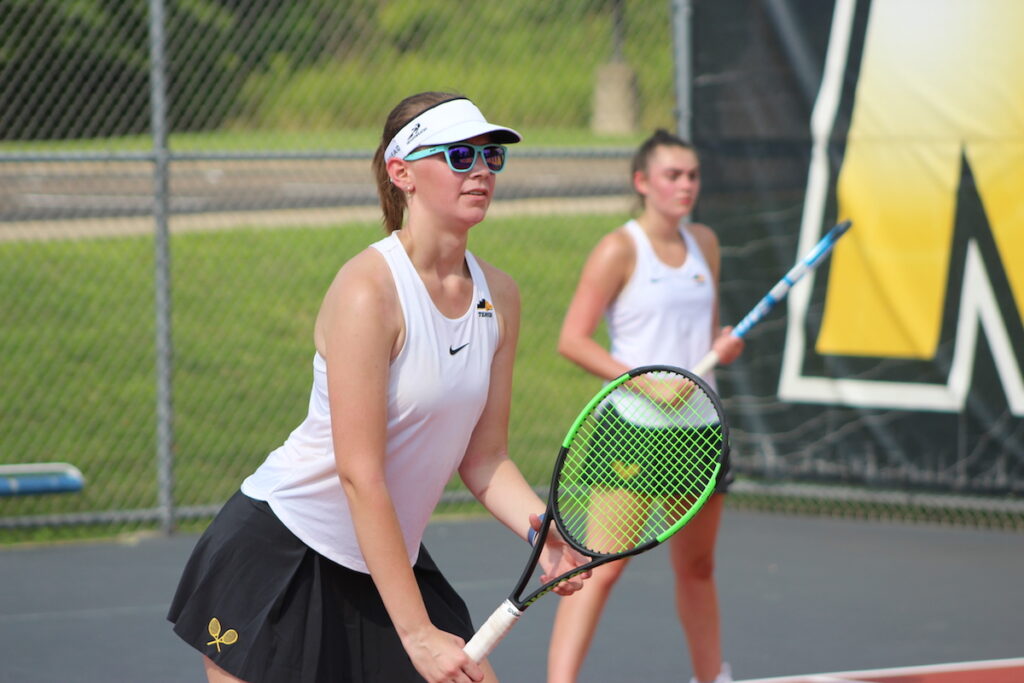 NA wins 8th Straight with sweep of Hampton
by Jonathan Spina
The North Allegheny girls' tennis team extended its winning streak to eight matches in a row on Wednesday with a 5-0 sweep at Hampton.
At No. 1 singles, Lateicia Wessel earned a 6-1, 6-3 win over Grace Stitt. Sophomore Audrey Zheng delivered a 6-2, 6-0, victory against Emma Spiess at No. 2 singles. Senior Tia Soussou added a 6-0, 6-3, triumph over Abigail Anderson at No. 3 singles.
It was more of the same in double play, including a 6-0, 6-3, win by Siya Jain and Rebecca Murphy over McKenna Restori and Samantha Jones at No. 1 doubles. The No. 2 doubles tandem of Kaitlyn Zeman and Cynthia Li collected a 6-0, 6-3, victory against Laniya Word and Greta Hamlin.
With the win, North Allegheny improves to 8-0 overall. The Tigers get back to section action tomorrow when they host North Hills at 3:30 p.m.