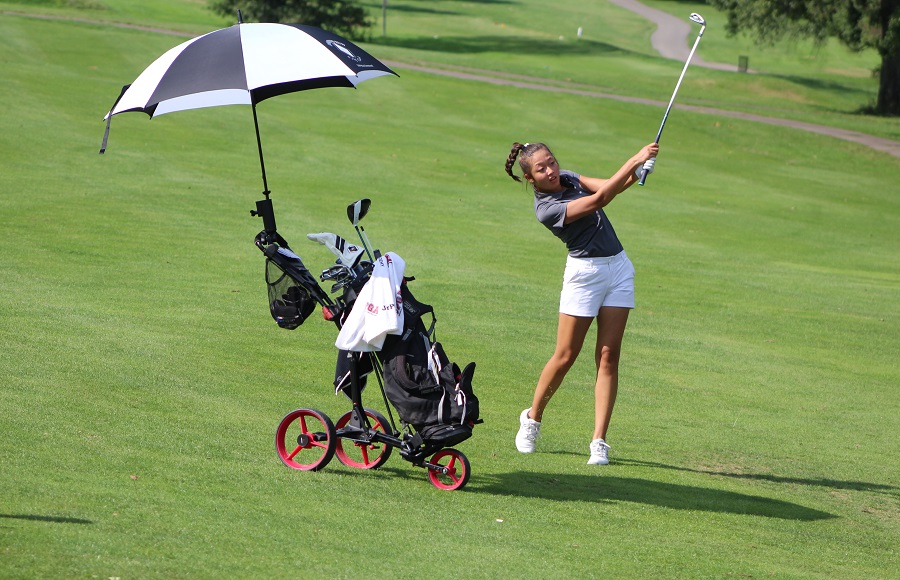 NA Wins Battle Of Tigers, Defeats Moon, 168-175
North Allegheny's hot streak continued on Wednesday afternoon with a section road win over Moon, 168-175.
At Moon Golf Club, senior Sissi Hai led all golfers with a low score of 39. Juniors Katie Rose Rankin and Lauren Kardos shot a 42 and 43, respectively. Sophomore Megan Manesiotis contributed a 44 to round out a strong day for the Tigers.
North Allegheny improves to 10-1 overall and 6-0 in the section. The Tigers will host Seneca Valley on Friday at 3:30 p.m. at North Park Golf Course.
Match Summary
NORTH ALLEGHENY - 168
MOON - 175
NORTH ALLEGHENY
SCORE
MOON
SCORE
Katie Rose Rankin
42
Marley Leach
40
Megan Manesiotis
44
Julia Bartheleny
43
Sissi Hai
39
Alizabeth Cross
44
Lauren Kardos
43
Sunita Schild
48
TOTAL
168
TOTAL
175
Amber Roth
51
Kate Gilliland
56
Jena Norman
51
Niyati Cannanbilla
44