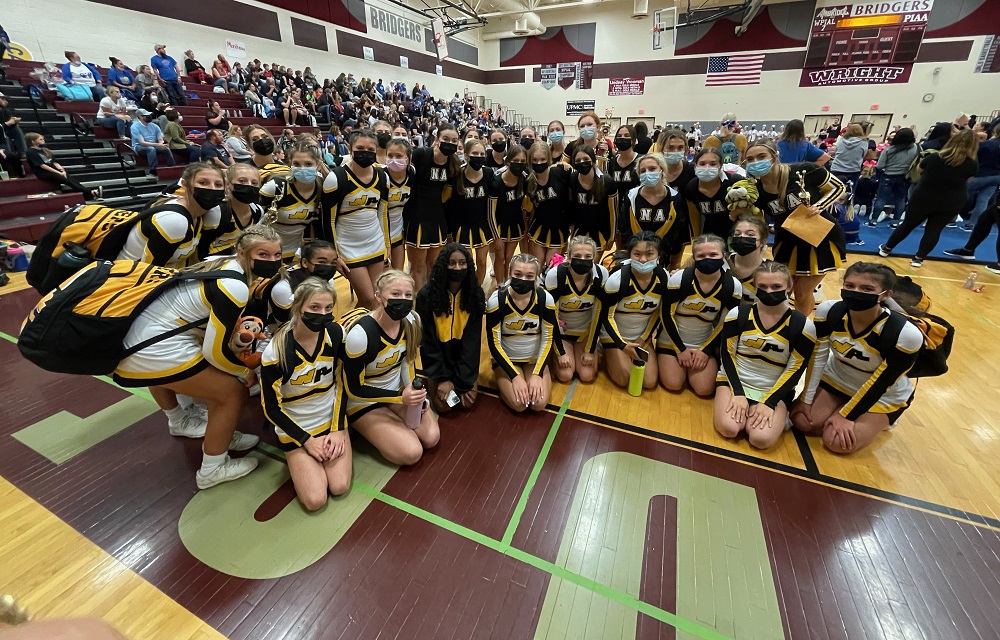 NA Wins Title At Battle At the Bridge Competition
The North Allegheny Cheerleading program attended the Battle at the Bridge cheer competition, their first of the season on Sunday, October 3rd at Ambridge Area High School. North Allegheny's Junior Varsity, Varsity, and Varsity Game Day squad all competed and took home first place in each division. It is an impressive showing for the Tigers to attend and place so well at a competition so early in the season. The North Allegheny cheer squad plans to attend its next event, UCA Regionals, at Slippery Rock University in mid-November.
Varsity Cheer Senior Emmaly McClusky also won first place in the high school tumble off, performing a round off backhandspring full through to tuck.
Congratulations to North Allegheny's three squads for a successful first competition of the season.