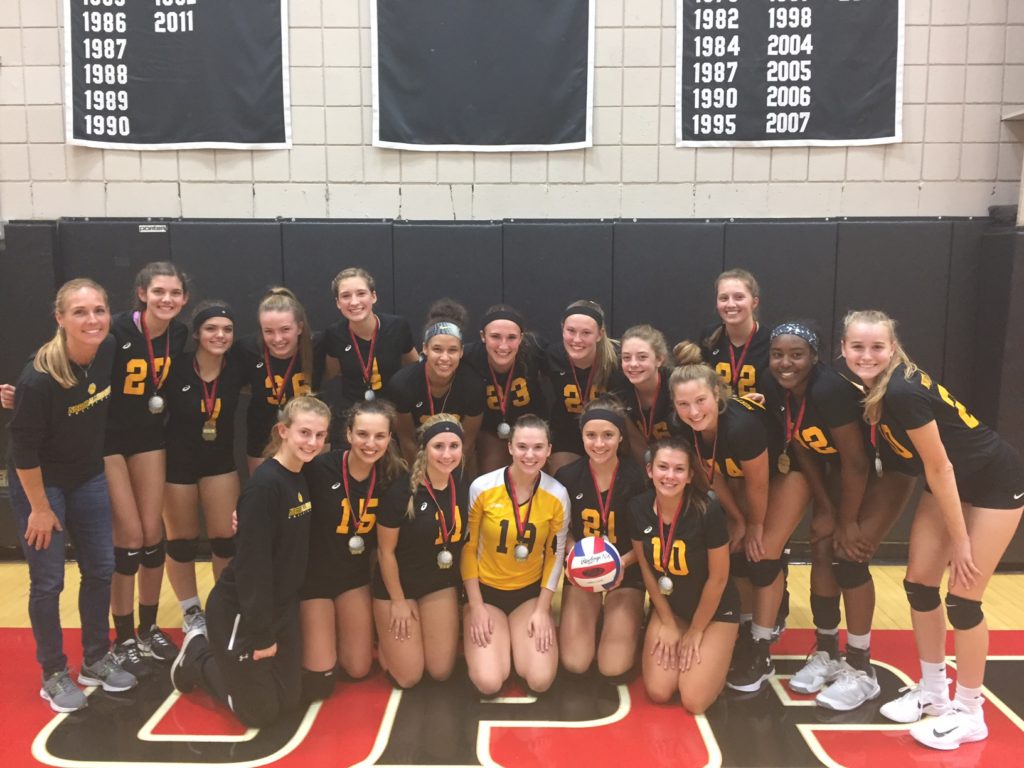 NA Wins Upper St. Clair Tournament Title
The North Allegheny girls' volleyball team participated in the highly competitive Upper St. Clair Tournament on Saturday and captured a tournament championship. Following pool play, the Lady Tigers earned a 2-0 win over Hempfield in the semifinals to advance to the championship. In the title tilt, North Allegheny defeated No. 3-ranked Oakland Catholic by a 2-0 decision to claim the USC tournament trophy.
The championship win at the USC tournament was a terrific team effort for the Lady Tigers who were playing without several players due injury. Freshman Paige Morningstar served as the team's setter, junior Allena Carmody anchored the libero position and senior Allison Fischer made some big plays late in the day at outside hitter. All three performed admirably at their respective positions.
Freshman Paige Miller led the team in kills in a balanced offensive attack. Defensively, Taylor Helkowski, Grace Flanders and Julia Patsak all made key contributions at defensive specialist.
North Allegheny will continue its rigorous early-season schedule with a visit to Mt. Lebanon on Monday night to battle the Blue Devils.