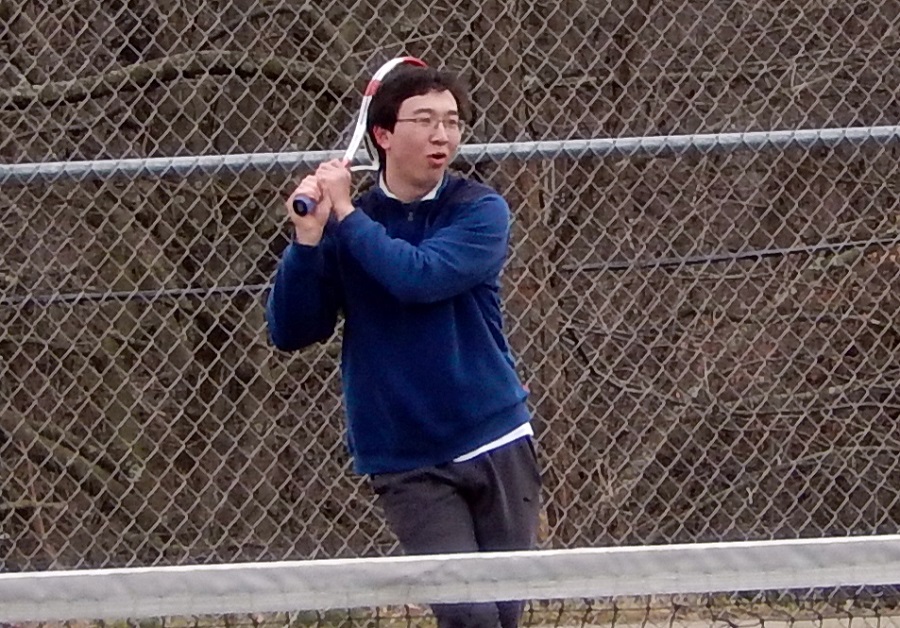 NA's 10-Match Winning Streak Snapped by Fox Chapel
After opening the 2019 season on a 10-match winning streak, the Tigers played the three-time defending AAA WPIAL Champion Fox Chapel Foxes in an exhibition match Thursday afternoon on the NASH courts.
Showing their dominance, the senior laden Foxes prevailed 5-0. Two matches went the three-set distance, including Soureesh Moturi at two singles and Mark Chuirazzi/Jerry Huang at one doubles.
The loss moves the needle on the Tigers' record to 10-1 overall but they retain a 6-0 mark in Section 2 play. They look to run the table in Section 2 Friday afternoon against the North Hills Indians. Due to the threat of inclement weather, the match has been moved indoors to the PURE Athletex facility with a start time of 1:30 PM.
Match Summary – 04/11/19
Fox Chapel –5 North Allegheny—0
Singles
#1 Robby Shymansky (FC) Ven Naik (NA) 6-1, 6-1
#2 Jared Nord (FC)def. Soureesh Moturi (NA) 6-2, 6-7 (5), 7-6 (7)
#3 Milo Barron (FC) def. Ethan Vodovotz (NA) 6-0, 6-1
Doubles
#1 Jay Kashyap/Clay Quackenbush (FC)def.Mark Chuirazzi/Jerry Huang (NA) 6-2, 5-7, 6-3
#2 Brandon Wei/Zain Hassan (FC) def. Atharva Sumant/Krishna Naik (NA) 6-3, 6-1