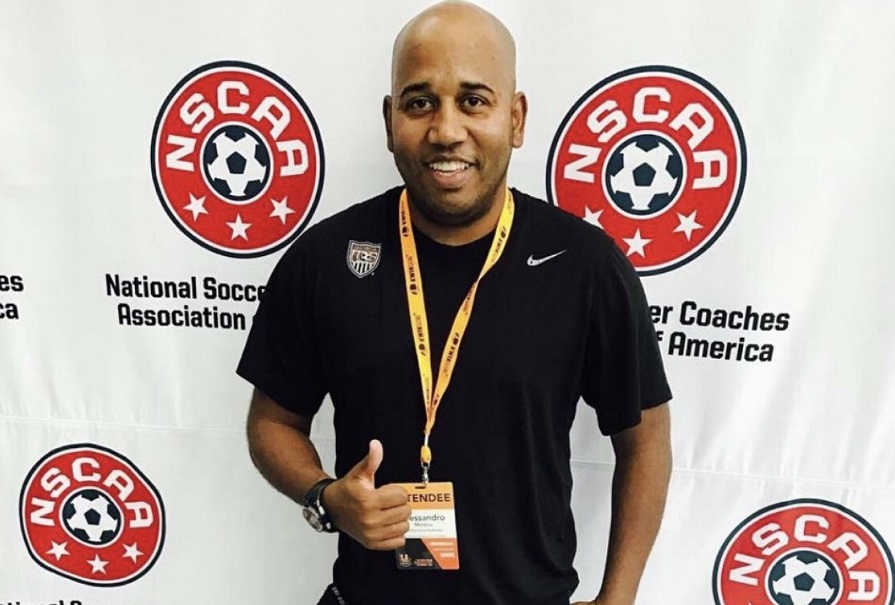 NA's Alessandro Moreira Nabs PA West Soccer Coach of the Year Honors
North Allegheny girls' soccer assistant coach Alessandro Moreira was recently recognized by PA West Soccer as the Futsal Girls Coach of the Year for 2017. This award is given annually to a coach who is nominated by his or her players and families. The award is given based on consistent demonstrated excellence within the PA West region on the basis of not only skill and success but also for motivating players to succeed and setting an admirable example on and off the field.
"I am very honored to receive the PA West Coach of the Year award, " said coach Moreira. "As a boy in Brazil, I learned to play a futsal technical style in street soccer and indoors so it is very natural and enjoyable for me to teach my current players this way."
After a lengthy professional soccer career in Costa Rica and his native Brazil, Moreira has spent the last decade coaching both boys and girls soccer at North Allegheny. He has coached all levels of soccer, including middle school and freshmen at North Allegheny, and is currently an assistant coach for the varsity girls' soccer team.
In the last few years, coach Moreira has also trained and coached several very successful futsal teams including girls teams for birth years 2003-2006, as well as boys teams for 2002-2005. Most of his teams have placed at the top of the local leagues. "I think the futsal training has really helped improve the level of play of all our young men and women players," said Moreira.
"I have always favored teaching young players individual technical foot skills and techniques which leads to confidence with the soccer ball and consistent ball handling and passing. This is the foundation of the game and most of the best players have had extensive experience playing futsal during their early development."
Moreira will again serve as an assistant coach for the North Allegheny girls' soccer team this fall. The Lady Tigers open the regular season on Wednesday, September 6 against the Peters Township Indians at Newman Stadium.