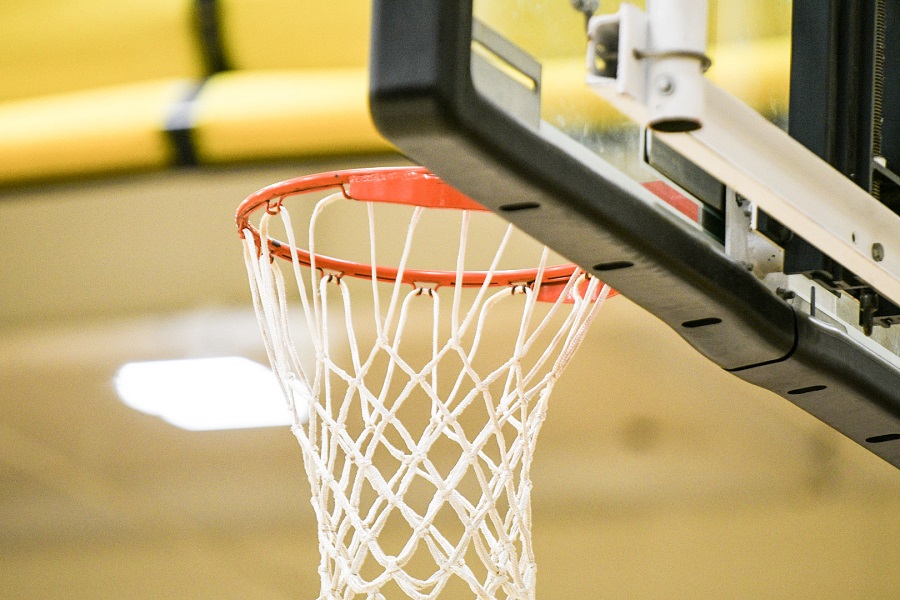 New Ticket Process for Basketball Games – General Admission
The North Allegheny Athletic Department has entered into an agreement with E-Services to provide all spectators the opportunity to purchase tickets online for all future home basketball games at North Allegheny.  Starting with the double header games this Friday, January 29th, all tickets must be purchased online.  No cash will be accepted at the gate.  For the games this weekend, we will have  staff available at the ticket window to help navigate the e-services website right then and there.  What we like about this platform is you do not have to create an account with a user name and password in order to purchase a ticket.  There is information the site will collect for payment,  but setting up an account is not necessary.  It should be a fairly quick and painless process to order tickets.  Again, no cash will be accepted at the ticket window starting this Friday, January 29th.
Due to the ever changing schedules due to COVID, we are planning to open games on the E-Services site every Sunday morning for any upcoming games on a weekly basis.  For example, the games this Friday and Saturday are live now and ready to accept payments through the link below.  If you want to order a ticket for the games next Friday and Saturday, February 5th and 6th, you will need to wait until this coming Sunday, January 31st before ordering tickets for those games.  If you order tickets for a game and it ends up being cancelled, the E-Services folks will refund your money.  If the game is simply postponed and you plan to attend that new date, you do not need to do anything.  The ticket you purchased will be valid for the rescheduled game.
The general North Allegheny community is eligible to purchase up to (4) tickets for any boys and/or girls home regular season basketball games this season.  If you are interested in purchasing tickets to a boys' game, please select "General Admission Boys JV/Varsity Basketball" and for girls games, please use "General Admission – Girls JV/Varsity Basketball".  If it is a girls/boys double header game, please use the "General Admission – Girls/Boys Double Header" option.  You are able to purchase a maximum of (4) tickets for general admission.
To order tickets, please go to this site:
Click on the type of ticket you want to purchase.  For boys' games, click on "General Admission – Boys JV/Varsity Basketball".  For girls games, click on "General Admission – Girls JV/Varsity Basketball". For Girls/Boys double header games, click on "General Admission – Girls/Boys Double Header".
Click on the specific game you want to attend.
Use the arrow in the box to indicate how many tickets you would like to purchase (you can purchase up to 4)
Please click the "Checkout" box at the lower right corner of the screen.
This brings you to the payment portion of the website.  Please fill out all required fields and hit "Place your Order"
You will then see a confirmation page.  At the bottom of the confirmation page, you have the option to print the ticket or get a digital ticket.  You will also get an email with the ticket information that will look like the attached document on your phone.  When you come to the game, please show this page (either printed or digitally) to the ticket taker at the door to validate your purchase for the game.  If you purchased (2) tickets and each of you are coming at different times, the ticket person will only validate one ticket.  The second person will also show the email confirmation (attached document) to the ticket person when they arrive later and our staff will validate the 2nd ticket at that time.  If you are choosing to print your tickets, please be sure that each ticket is on a separate page because we will collect the page and check off your name on our roster. 
There should be plenty of general admission tickets available for our home contests.
I'm sure you will have a lot of questions, so please don't hesitate to call our office or email Patti McClure at pmcclure@northallegheny.org.  Like FamilyID, I'm sure we can work through any issues that might come up.  We will have staff at the ticket window to assist anyone coming to the game that didn't know about our process.  Please keep the password and link handy for future games.  If you can't locate this e-mail, all of this information will be on the home page of the North Allegheny Athletic website (www.northallegheny.org/athletics).