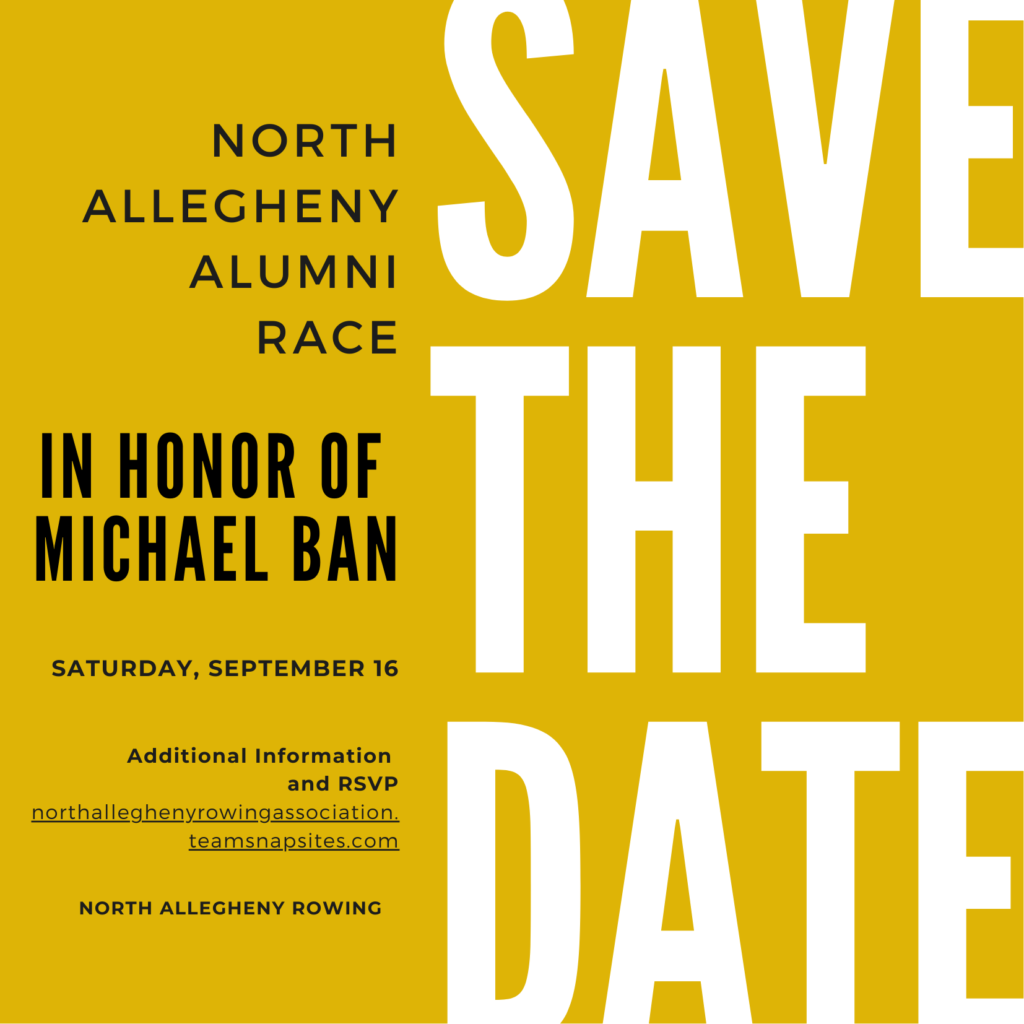 North Allegheny Rowing Alumni Race in Honor of Michael Ban
Saturday, September 16, 2023
Join us on Saturday, September 16 for a special alumni event in honor of Michael Ban. Whether it's for one or both events, we'd love to see you there!
Alumni Race & Picnic
Relive your rowing days. Hop in a boat and race down the course with your friends and past teammates or cheer from the sidelines! This is a family friendly event.
Location: Pittsburgh, Pa
Time: Late Morning
Alumni Cocktail Reception
Reconnect with your NA Rowing Family and reminisce on some of your favorite rowing memories. Alumni & Adults only.
Location: Pittsburgh, Pa
Time: Evening
More details with exact times and locations coming soon. Have additional questions? Please reach out to na.row.info@gmail.com.
Fill out the form to RSVP for one or both events by clicking here.