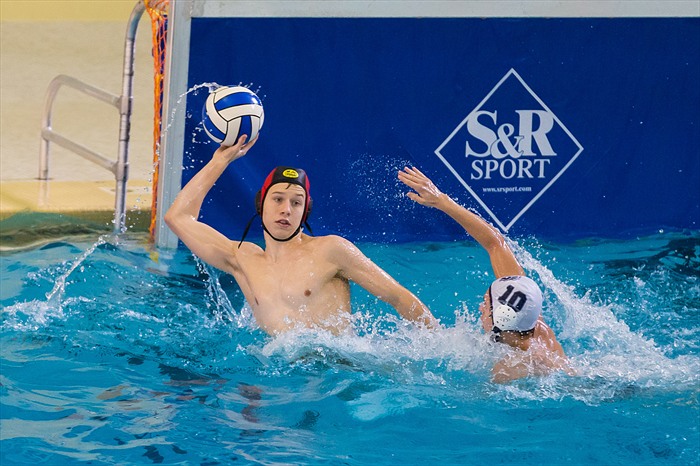 Perfect Weekend For NA Water Polo
The North Allegheny Water Polo Teams went 7-0 over the weekend at the Erie Challenge. The Lady Tigers earned victories over McDowell (12-5), Villa Maria (15-9), Fairview (15-10), and Wilson (14-6).  The win over Wilson, a water polo powerhouse, was particularly impressive as the Bulldogs had gotten the best of North Allegheny over the past two years.  Senior Mia Siclari was the Lady Tigers top goal scorer on the weekend with 15 markers, adding two assists. Sophomore Esma Dollaku had an excellent weekend with 14 goals, senior Abi Rubio scored 13 goals and junior Claire Washabaugh posted 12 goals and nine assists.  Along with Washabaugh, senior Chloe Baierl helped her teammates to goals with six assists of her own. In net, senior Kristen Bishop collected 21 saves.
Like the Lady Tigers, the NA Boys were perfect on the weekend with wins over Cathedral Prep (17-9), McDowell (22-18) and Wilson (11-9).  Junior Max Staresinic was outstanding with a team-high 24 goals.  Senior Nemanja Plevancic had a team-best 12 assists while also scoring 11 goals. Junior Charles Ross was solid in net with 19 saves.
With the impressive showing, the NA Boys improve to 4-2 on the season and the Lady Tigers advance their mark to 8-0.  North Allegheny continues its season this weekend at the Beast of the East Tournament.