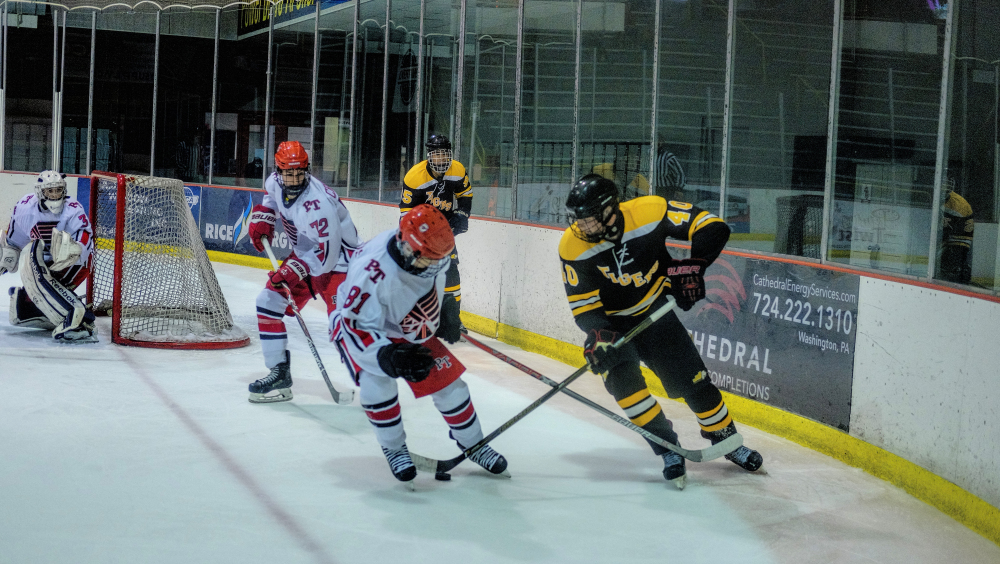 Pine-Richland Upends North Allegheny, 3-2
North Allegheny's third-period rally fell just short as the Pine-Richland Rams staved off the Tigers on Monday night, 3-2. The Rams had only 13 shots all night but the Rams capitalized on their limited opportunities to take a 3-0 lead into the third period. Nick Lindauer, Nicholas Hawkins and Kyle Whittingham all netted goals for the Rams.
The Tigers began to build momentum early in the third period with a goal by senior Dawson Richard, assisted by Erik Chidester and Bernardo Vieira, at the 2:44 mark of the period. Senior John Parks added a power play goal with 7:25 left in the game to cut the score to 3-2, Rams. North Allegheny's furious rally came up just one goal shy of forcing overtime, however, and Pine-Richland hung on for the upset.
Pine-Richland goalie Anthony Szafranski stopped 25 of 27 shots for the win. NA goalie Richard Karapandi made 10 saves.
North Allegheny remains in second place in the Class AAA standings with a record of 10-4-1. Pine-Richland improves to 6-8-1 on the season. The Tigers return to the ice on Monday, January 23 against the Peters Township Indians.