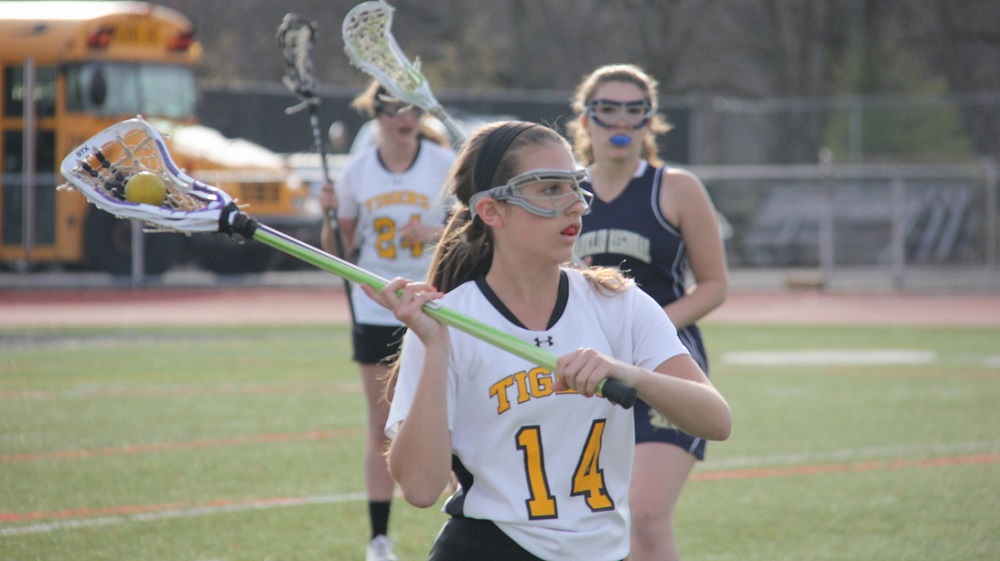 Quaker Valley Tops Tigers In Section Contest
The North Allegheny girls' lacrosse team fell to Quaker Valley on Tuesday night at Newman Stadium in a Division 1, Section 2 contest.  The Quakers remained undefeated on the season with a 16-1 win over the Lady Tigers who had several starters out due to injury. Quaker Valley controlled the game and possession thanks to a transition defense that forced numerous turnovers.
The final score may not have been indicative of it, but the North Allegheny defense played well and kept the Tigers in the game for the majority of the first half.  Sophomore goalie Katie Shideler was tested often and made 15 saves on the night. North Allegheny's lone goal was scored by talented freshman Marissa Lambert on a free position shot with less than two minutes remaining in the game.
Quaker Valley sits atop the section standings with a 3-0 record.  North Allegheny slips to 0-5 overall and 0-4 in section play. The Lady Tigers will visit Sewickley Academy on Thursday at 3:30 pm.