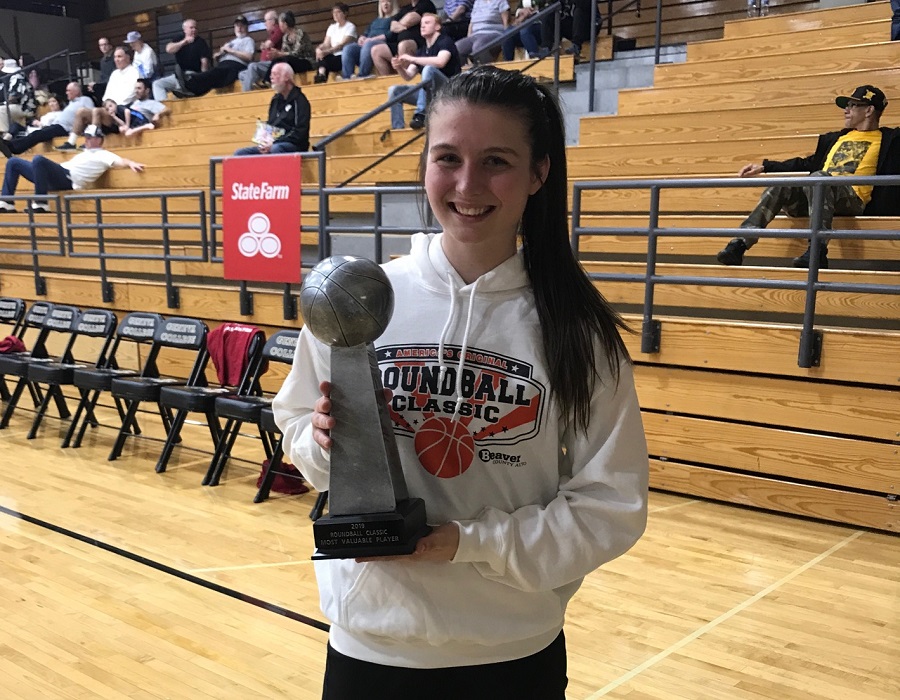 Rachel Martindale Claims MVP Honors At Roundball Classic
North Allegheny senior guard Rachel Martindale scored 16 points and earned MVP honors at the annual Roundball Classic at Geneva College. Martindale and NA teammate Brynn Serbin helped the Class 6A/A team defeat the Class 3A/2A squad by a final score of 94-78. Serbin totaled seven points for the Class 6A girls.
The MVP effort was only the beginning of Martindale's day. The Akron University commit quickly returned to NASH to help the North Allegheny softball team defeat Howland 10-0 in five innings. She posted a 3 for 3 effort with two RBI's in the victory.
On the boys' side at the Roundball Classic, North Allegheny senior Nico Erimias participated on the Class 6A team and scored 15 points. The Class 6A boys lost to the Class 5A team, 112-108.