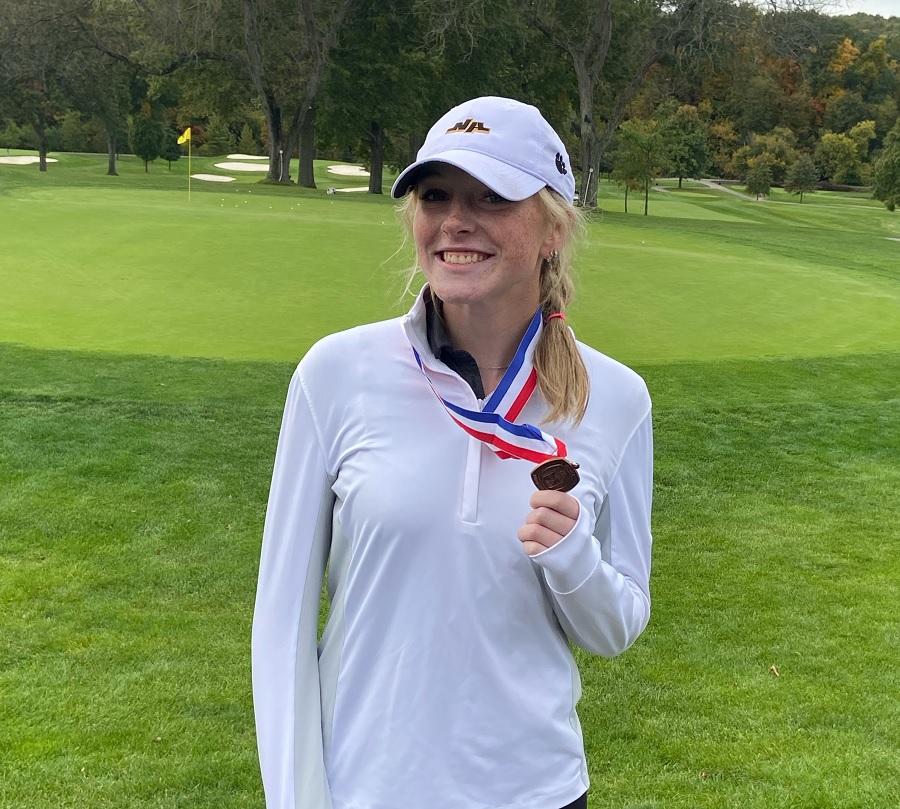 Rankin Turns In Top-Five Finish at WPIAL Finals, Qualifies For States
North Allegheny senior Katie Rose Rankin earned a top-five finish at the WPIAL Class AAA individual championship. Now played in a two-round format, Rankin shot an 85 in the final round on Tuesday at Valleybrook Golf Club. Rankin's cumulative 19-over par was good for fourth place and a spot in the PIAA individual finals on Oct. 17-18. Tuesday marked the third straight time that Rankin appeared at the WPIAL individual finals and second consecutive year that she earned a medal. Rankin turned in a second-place finish in 2021.
The Tigers were also represented by senior Lauren Kardos and junior Megan Manesiotis at the event. Kardos carded a 92, earning a 12th place showing. Manesiotis tallied a score of 96, finishing in 17th place. The top seven scorers in Class AAA advanced to states.
For a look at the entire field from the Class AAA individual finals, click here.
The entire North Allegheny girls' golf team returns to action for the WPIAL Class AAA team championship on Thursday, Oct. 13.