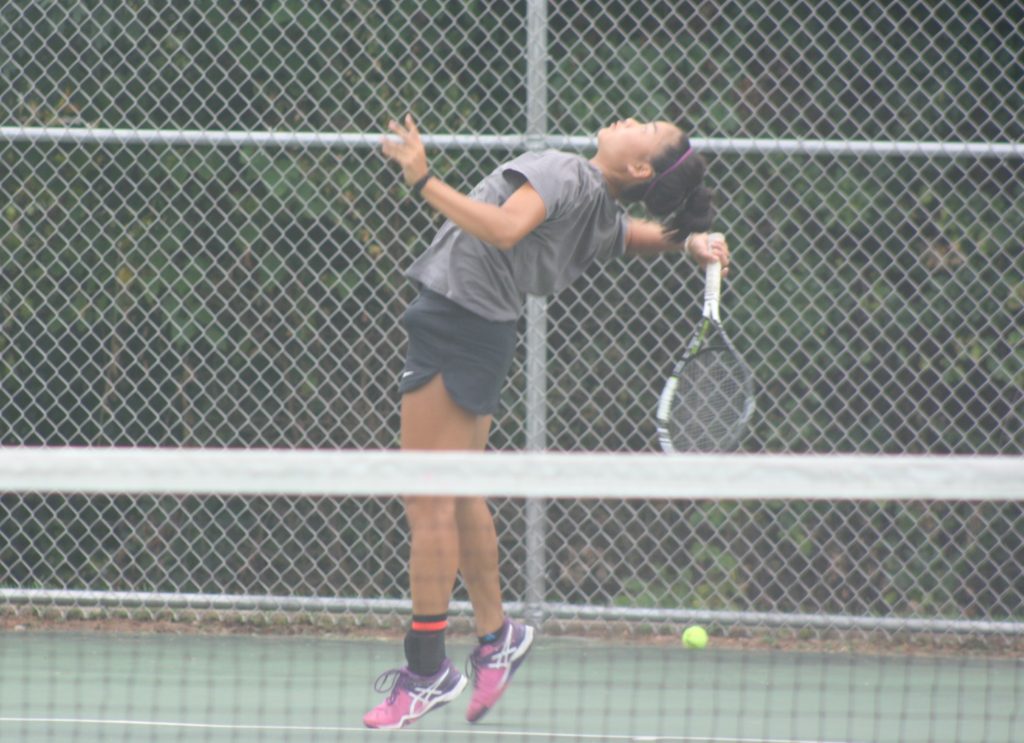 Reigning State Champs Stay Undefeated With Win Over Fox Chapel
As they have 10 other times this season, North Allegheny earned a dominating 5-0 sweep over an opponent, this time flexing its muscle against the Fox Chapel Foxes in a non-section match on Tuesday afternoon. The NA doubles team claimed the most lopsided wins of the day as Rebekah Rest and Jenna Kolano picked up a 6-0, 6-1, triumph over Molly Weise and Margeaux Essey. At No. 2 doubles, Riya Yadav and Katherine Ambrose breezed by Moira McCormick and Morgan Green, 6-0, 6-0.
In singles play, twin sisters Anna Li and Tina Li were victorious, and sophomore Ashley Huang vanquished Kristen Friday by a 6-3, 6-0, decision.
The three-time reigning state champions improves to 12-0 overall on the season. North Allegheny visits Pine-Richland in a section match on Wednesday at 3:30 p.m.