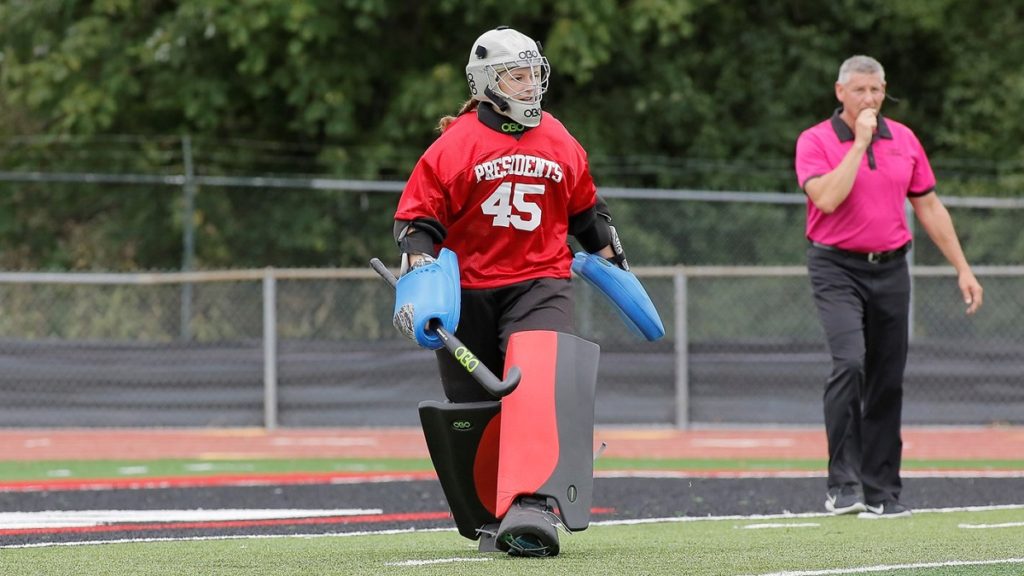 Rena Israel awarded E8 Defensive Player of the Week accolades
After guiding the Washington & Jefferson field hockey team to victories over both Slippery Rock and Stevens this past week, Rena Israel (Wexford, Pa./North Allegheny) has been named the Empire 8 Conference Field Hockey Defensive Player of the Week.
Monday's honor marks the first weekly award for Israel, who took over the role as the Presidents' starting goalkeeper at the beginning of the season.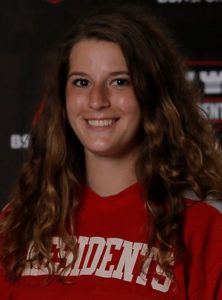 The week began on Wednesday, Sept. 12, when Israel played all 70 minutes in the Presidents' 1-0 victory over Slippery Rock, the team's second-ever victory over a Division II program. The sophomore made two saves and commanded a W&J defense that held The Rock to just five shots.
Against the Ducks on Saturday, Israel extended her personal scoreless streak to 280 minutes in another Red & Black 1-0 win. She made three saves against Stevens, which gives her eight on the year. Following W&J's last two bouts, Israel leads the E8 in goals-against average (.000), save percentage (1.000), and shutouts (4).
At North Allegheny, Israel was considered one of the top goalies in the WPIAL and helped the Tigers to a WPIAL championship game appearance as a junior (2015) and a WPIAL semifinal appearance as a senior (2016).