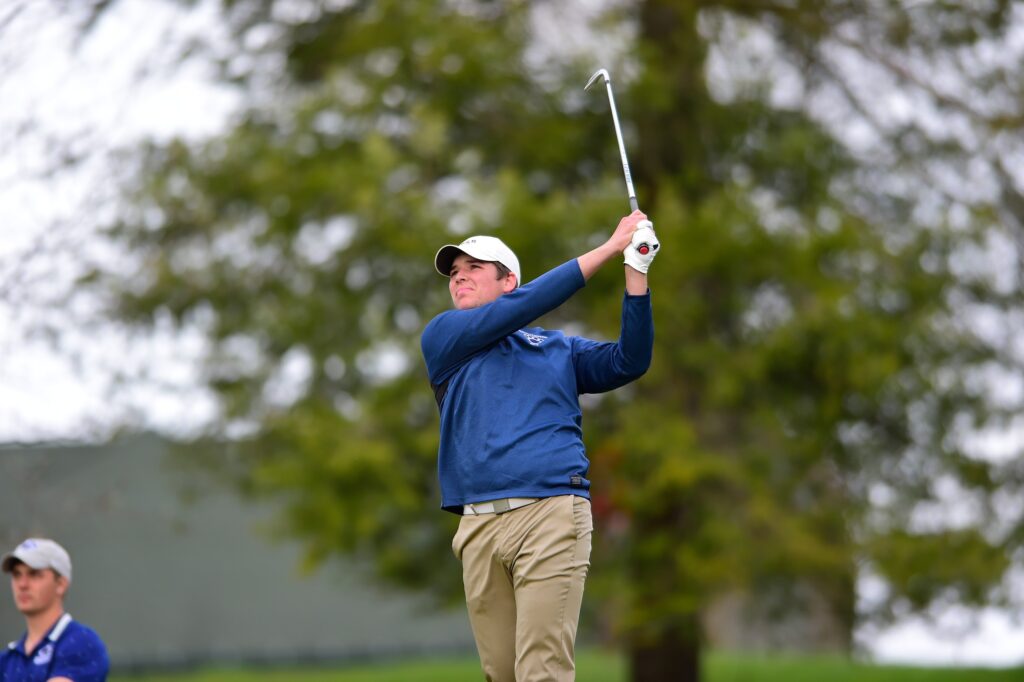 Ryan Meyer Named AMCC Golfer of the Week, Leads PSU-Behrend To Conference Title
ERIE, Pa. – Penn State Behrend sophomore Ryan Meyer (Sewickley, PA/North Allegheny) has been named the Allegheny Mountain Collegiate Conference (AMCC) Golfer of the Week, announced on Tuesday.
Meyer led the Behrend Lions to their 10th AMCC Championship on Monday. He was also the individual AMCC Champion with a two-day score of 149 to finish first out of 33 golfers. Meyer carded a 75 on day one and then fired a season-low 74 to stay on top of the leaderboard.
Meyer currently leads the AMCC with a 77.80 average after five rounds. The Lions will compete at the Mt. Aloysius Invitational on Saturday, April 24 before heading to the NCAA Tournament on May 11-12.
(Photo and press release courtesy of Penn State Behrend Athletics.)