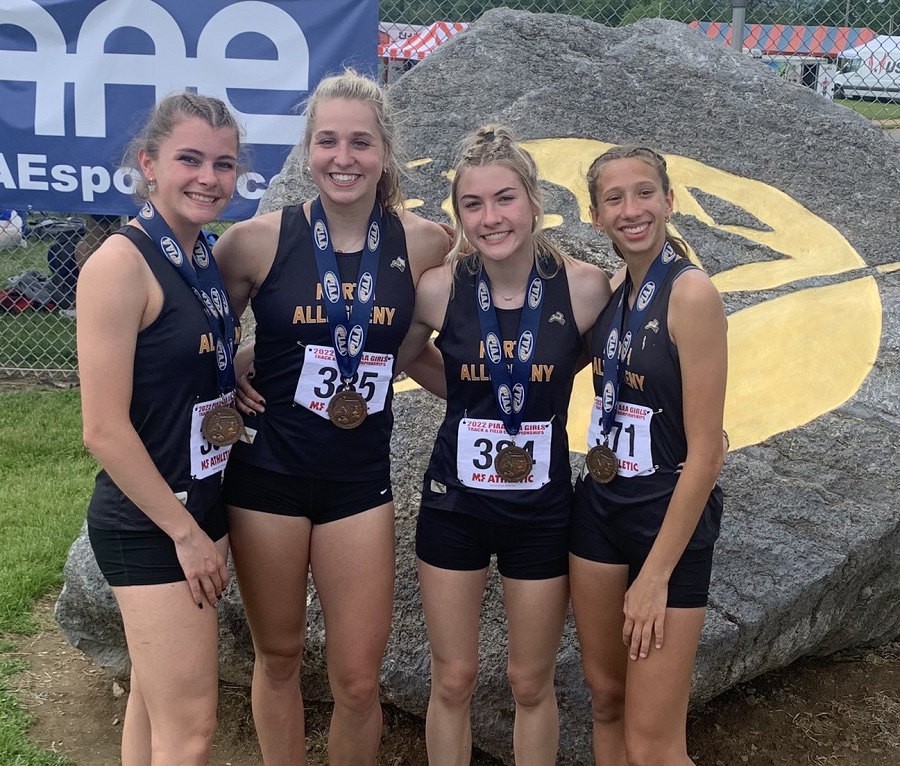 New School Records Set At PIAA Championships
A pair of school records fell at the PIAA Class AAA track and field championships this weekend in Hershey. Senior Kena Shannon set a new North Allegheny best in the 300m Hurdles with a time of 44.35. Shannon bested the previous school record of 44.64 set by Kim Markel in 2003. The effort by Shannon was good for a PIAA silver medal and was also one of the top 10 best times in the state.
The quartet of Shannon, Mia Tuman, Arianna Tegtmeier and Isabella Costa set a new program record in the 4×400 relay with a time of 3:53.33. This record-breaking performance earned the NA combo a fifth-place medal at states and helped the Lady Tigers to a 28th place finish overall. The previous school record of 3:57.3 in the 4×400 relay was set by Kelly Langhans, Katie Elmore, Lindsay Appel and Molly Friel in 2004.
The top performance for the NA Boys was turned in by senior Dwayne Taylor in the Triple Jump with a mark of 46-2.25, earning him a fourth-place showing on the podium. Overall, the Tigers took 47th place at the PIAA championships.
For a complete look at scores and times, click here.
Congratulations to Coach John Neff and the entire North Allegheny track and field team on an outstanding performance in 2022.