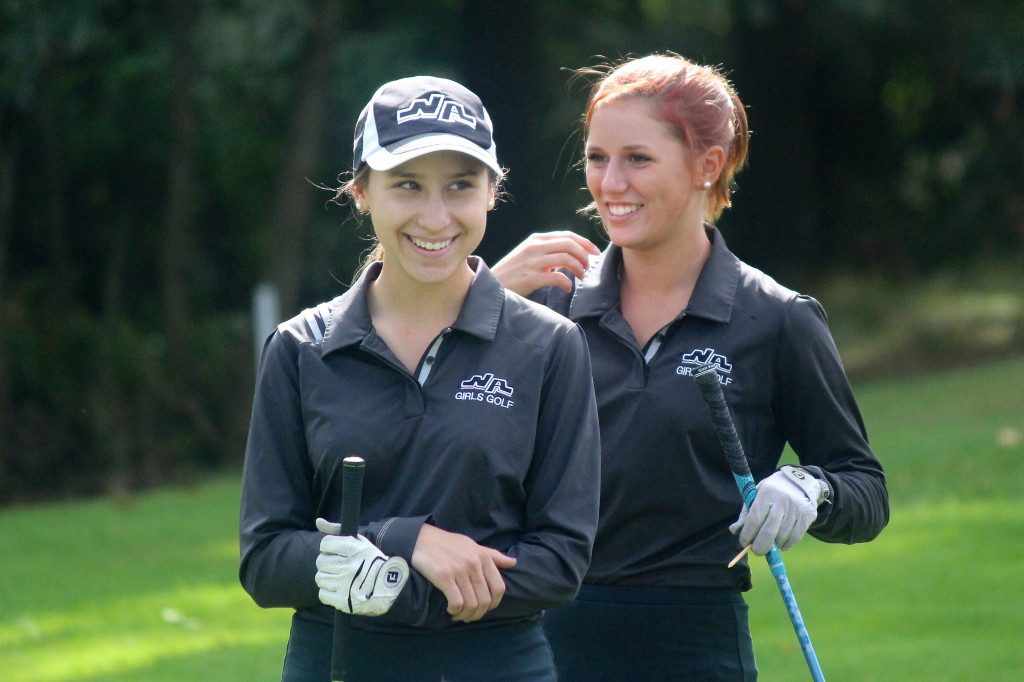 Section 1 Champs Finish Regular Season With Win Over Ambridge
The Lady Tigers Golf Team ended the regular season on a winning note, topping the Ambridge Bridgers in a section match, 212-260, on Tuesday afternoon. The last time sophomore Sophia Lee faced Ambridge, she notched a hole-in-one.  There wasn't an ace in the cards for Lee this day, but she did top the scorecard with a 49. Senior Marlee Tyler chipped in with a 53, followed by Carolyn Jack and Katrina Good who posted a 55 and 56, respectively.
North Allegheny ends the regular season with an 18-2 record and a perfect 14-0 mark in section play. The Section 1-AAA champions will next face off for WPIAL crown as the Lady Tigers take to the links for the WPIAL Team Finals on Thursday, October 10.