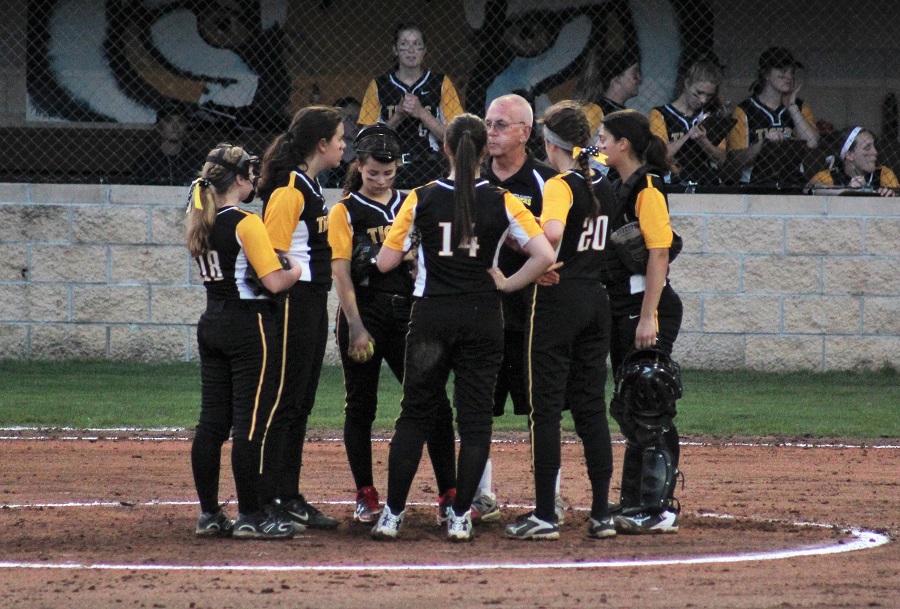 Seneca Valley Upends North Allegheny, 10-7
Atoning for their only section loss of the season, the Seneca Valley Raiders locked up an outright section title with a 10-7 win at North Allegheny on Tuesday night. The Raiders rallied from a 6-0 deficit to snap a six-game losing streak in the head-to-head series with North Allegheny. Sophomore Karli Hacker led the Raiders with a 3 for 4  day, including two doubles and four RBI's.
On April 11, the Tigers dealt Seneca Valley its only section loss of the campaign by a 5-1 decision. North Allegheny seemed poised for a similar outing at the onset of Tuesday's rematch. In the bottom of the first inning, North Allegheny took the early lead when Kristen Chomos hit a sacrifice fly to left field that scored Anna Pilotta from third base for a 1-0 advantage. Sophomore Regan Brodine followed with an RBI double to score Rachel Martindale for a 2-0 lead.
The Tigers used a four-run third inning to increase the lead. Maddy DeRubbo, Martindale and Chomos all singled to load the bases with nobody out. Brodine walked to force home DeRubbo for a 3-0 advantage. Ashley Adams singled home Martindale for a 4-0 lead and Sophia Dollard's fielder's choice groundball plated Chomos to bring the score to 5-0. In similar fashion, Dana Manz drove in Brodine with an RBI fielder's choice grounder to increase the lead to 6-0, North Allegheny.
Despite a sizable deficit, a potent Seneca Valley lineup scored eight runs in the top of the fourth inning to grab an 8-6 lead. The inning was highlighted by a three-run triple by Julia Erhmann and capped on an RBI double by Hacker. The Tigers cut the score to 8-7, Raiders, thanks to a solo homer by Brodine in the bottom of the fifth. Brodine finished the night with a 2 for 3 performance, three RBI, two runs scored and a walk. For her efforts, Brodine was named the Wright Automotive Player of the Game.
Seneca Valley added two important insurance runs in the top of the sixth and staved off North Allegheny threats in the bottom of the sixth and seventh innings. Raiders starter Claire Zimmerman was touched up by the Tigers bats but managed her way through the game to earn the win. The Tigers used three pitchers on the evening, with reliever Brooke Serbin taking the loss.
Following the loss, North Allegheny sits at 9-5-1 overall and 5-4 in Section 3-AAAAAA. Seneca Valley improves to 12-4 overall and claims its first section title since 2014 with an 8-1 record. The Tigers look to bounce back on Thursday afternoon with a road contest against the North Hills Indians. The game will be broadcast live by the MSA Sports Network.
Softball vs. Seneca Valley, 5-2-17
| Score by Innings | 1 | 2 | 3 | 4 | 5 | 6 | 7 | | R | H | E |
| --- | --- | --- | --- | --- | --- | --- | --- | --- | --- | --- | --- |
| Seneca Valley | 0 | 0 | 0 | 8 | 0 | 2 | 0 | | 10 | 11 | 0 |
| North Allegheny | 2 | 0 | 4 | 0 | 1 | 0 | 0 | | 7 | 10 | 0 |
WP - Claire Zimmerman LP - Brooke Serbin (5-4)