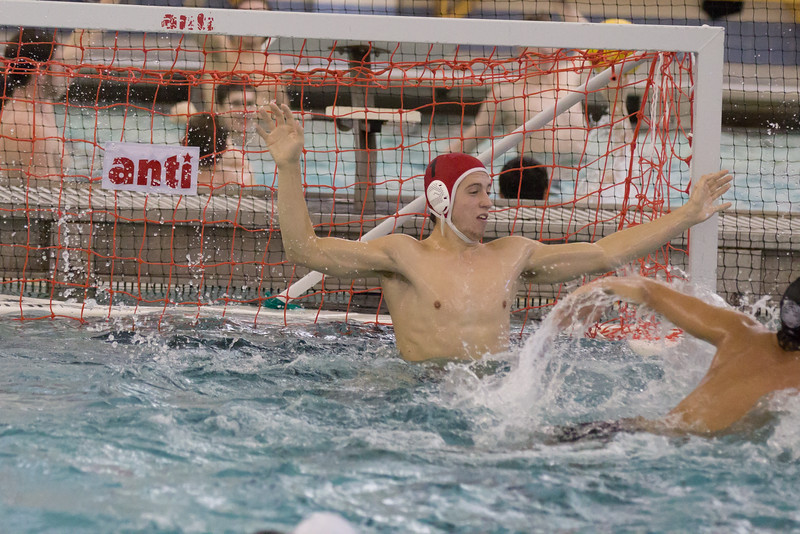 Seventh Place Finish At States For NA Boys' Water Polo
The North Allegheny boys' water polo team concluded the 2016 season with a trip to Lansdale, PA and North Penn High School for the State Championships. The Tigers went 1-2 at the tournament and came away with a seventh place finish.
North Allegheny opened the tournament with a meeting against host North Penn and played valiantly, but dropped a narrow 8-6 decision. Sophomore Tan Kocyildirim had a strong all-around performance, netting a team-high two goals and adding an assist, steal, ejection drawn and field block. Senior Jack Kairys got the nod in net and reeled in 16 saves and four steals.
In NA's second contest, Governor Mifflin upended the Tigers by a 12-7 score. Senior Mitchell Rubio tallied a team-best three goals, adding two ejections drawn and an assist, steal and field block. Sophomore Max Moore was outstanding defensively with five steals and chipped in with two goals offensively. Ben Phillips and Nick Fleisner also scored for the Tigers in the loss.
In the seventh place game, North Allegheny rebounded and edged Pennridge, 11-10. Rubio and Fleisner netted three goals each to pace the offense. Kocyildirim posted two goals, while Moore collected a team-high six steals. Moore, Joel Songer and Justin Rollman all tallied goals in the victory. In net, Kairys and senior Teddy Struk combined for 10 saves and four steals.
The North Allegheny boys' water polo team finishes the season with a record of 10-14.