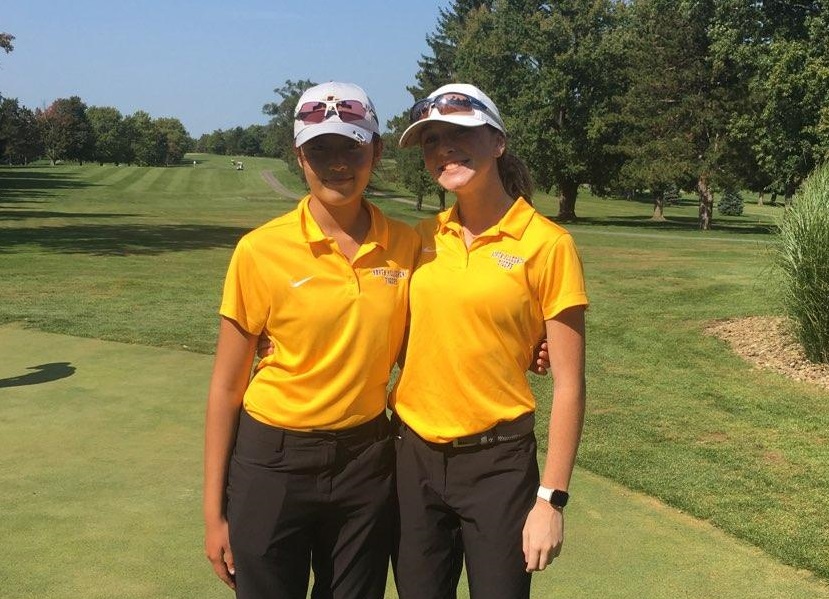 Sissi Hai, Katie Rose Rankin Punch Ticket To WPIAL Individual Finals
With a stellar performance on Wednesday afternoon, junior Sissi Hai and sophomore Katie Rose Rankin advanced to the WPIAL individual championship on Oct. 8.
At the WPIAL individual qualifier, the target score was at 88 at Black Hawk Golf Course. Hai and Rankin both made the cut by shooting an 83 and 84, respectively. The clubhouse leader was Seneca Valley freshman Lihini Ranaweera with a 76.
Three other Tigers also competed at the qualifier. Senior Yunshu Li shot a 91, sophomore Lauren Kardos carded a 97 and senior Olivia Schenk totaled a 102. For a look at the leaderboard from the WPIAL qualifier, click here.
North Allegheny will return to team competition on Thursday with a home match against Pine-Richland. Earlier in the week, NA dropped a 177-186 decision to Moon but rebounded on Tuesday with a 174-196 victory against Mars. In both section matches, Rankin led the scorecard for NA with a 44 and a 39 in the two contests. North Allegheny sits at 5-6 overall and 4-5 in the section.