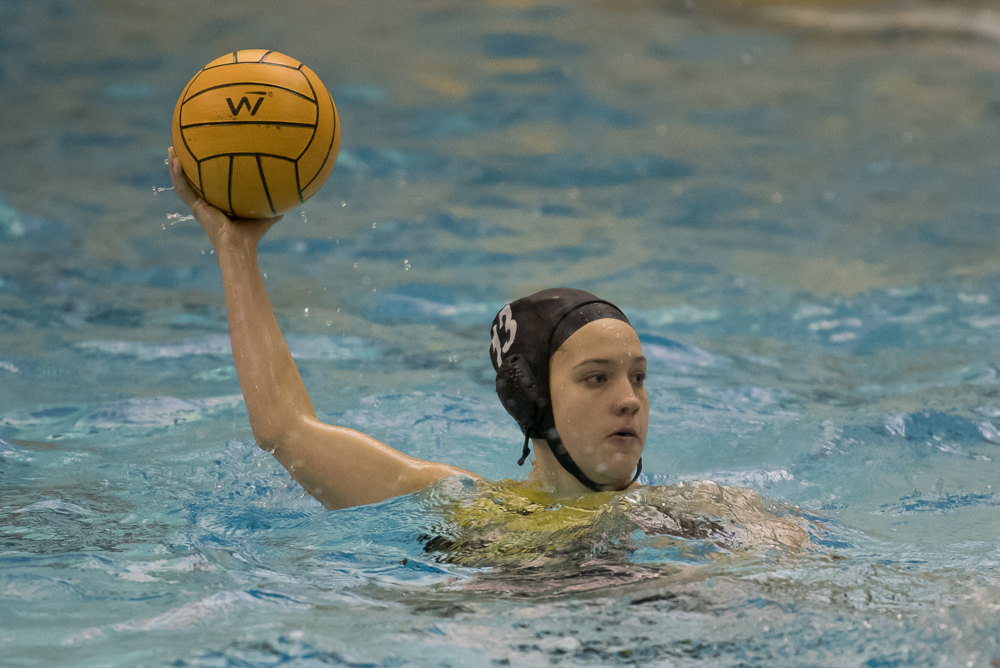 Solid Start For Water Polo At McDowell Cup
The North Allegheny water polo teams were in action over the weekend at the McDowell Cup in Erie and both came away with 2-2 showings.
The Lady Tigers opened the tournament with a 13-6 loss to Villa Maria despite a four-goal and five steal performance by Abby Washabaugh. In the second contest for the NA girls, Washabaugh scored two goals and Eliza Ross netted three markers but the Tigers dropped a 12-7 decision to Cumberland Valley.
After two losses to open the tournament, the NA Girls finished strong with a 12-1 victory over Fairview and a 19-8 triumph against the host-McDowell Trojans. In the win against Fairview, eleven different players scored, including Mia Smyers, and goalie Kate Sekinger made 10 saves. Against McDowell, Sarah Koehler and Washabaugh scored five goals each and Ross added four more. In net, Cory Riley made five blocks and collected four assists.
For the NA boys, a 15-5 win in the opener against Kilbourne was in order thanks to the three-goal efforts of Nick Carmassi, Mitchell Rubio and Max Moore. Goalie Jacob Hollo reeled in four blocks and two steals. The Tigers followed with a narrow 12-11 loss to Cathedral Prep despite three goals from Rubio and Tan Kocyildirim. In net Jack Kairys collected 14 saves.
Following a 15-11 loss to Thomas Worthington, the Tigers wrapped up the tournament with a 16-8 victory over McDowell. Rubio garnered five goals, while Carmassi, Moore, and Justin Rossman tallied three goals apiece in the victory. Kairys posted 13 saves in between the pipes.
North Allegheny hosts the Tiger Classic this Friday and Saturday.