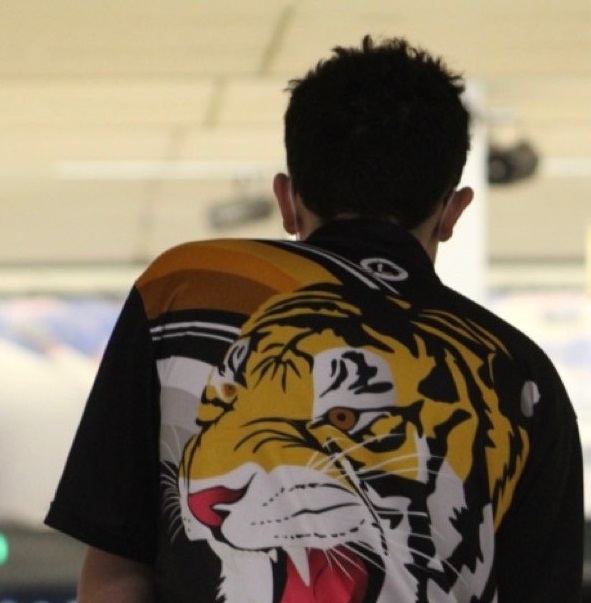 Split Decision With Deer Lakes: NA Girls 0-7; NA Boys 7-0
The Tigers hit the road Thursday afternoon headed east to battle the Deer Lake Lancers.  The Lancers are a new addition to the WPIBL, so this was the first head-to-head meeting between the two North Section foes.
The Lady Tigers lost the three-game match 0-7.  The Tigers finished the day with 1563 pins to Deer Lakes' 2415.  The Lancers were paced by junior Kaylee Lipp's 715 Series.  This was the highest series bowled on the day.  Leading NA for the third straight competition is junior Katrina Price.  During the match, Price threw her highest game of the season (225) and ended the day with her season high series (525). Additionally, senior Morgan Maughan (154) and junior Ella Cullen (94) each had their highest games through three matches.  Moreover, Cullen had her season high series (243) this week along with junior Grace Yook (270).
Winning all three games as well as the total pin fall, netted the Boys Team a 7-0 victory, and a 3-0 record for the season.  The duel was quick with NA earning victory, 2596 – 1942.  North Allegheny jumped out to an early lead and never looked back, winning Game 1, 914-601.  Leading the cause were seniors Noah Sostmann and Jeb Jorden.  The duo threw games of 209 and 200, respectively.  The Tigers kept up the pressure in Game 2, 846-686, and extended their total pin advantage to +473.  Game three went much the same as the previous two with sophomore Connor Peoples pacing the team with a 178.  NA won 836-655.
North Allegheny will return to Deer Lakes Bowl this upcoming Thursday to joust with the Kiski Area High School Cavaliers.