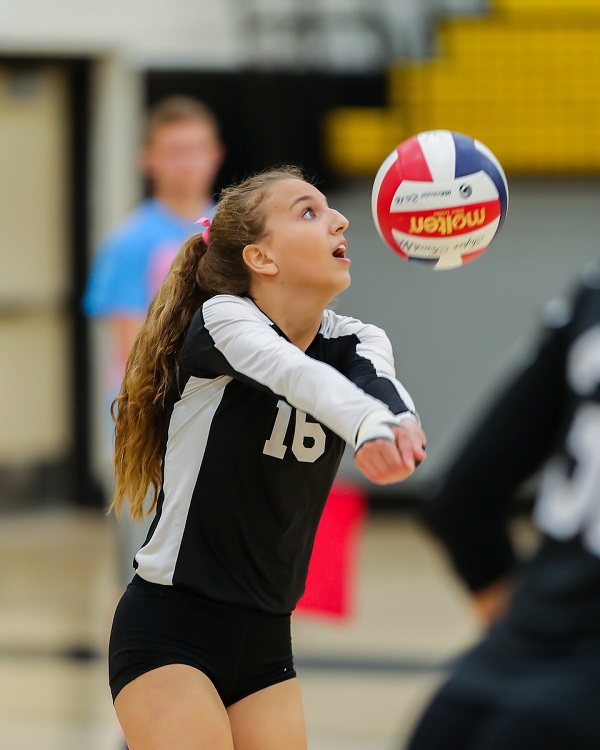 Strong Defense Helps NA To Sweep of Butler, 3-0
Fresh off their exciting win over Seneca Valley on Tuesday night, the North Allegheny Lady Tigers bounced the Butler Golden Tornado at NASH on Thursday by a 3-0 decision for a Section 1-AAAA win.
All 22 players saw action in a convincing performance against the Golden Tornado. The NA defense was outstanding as Erin Carmody collected a team-best 22 digs, followed by 14 digs from Taylor Helkowski. Rachel Stone and Kristen Chomos added eight digs apiece, while Kallan Baldis and Holly Marusic chipped in with seven digs each. The Tigers offense was also in full gear with Maria Mosbacher leading the way with 14 kills. Anna Sprys totaled nine kills and Kayla Dinkins added six kills. Abby Miller and Erin Carmody notched two aces each with their outstanding serves.
With the win, North Allegheny jumps to 12-1 overall and 8-1 in Section 1-AAAA. Butler, still fighting for a playoff spot, slips to 3-6 in section play. The Lady Tigers host the Mars Planets on Monday night.