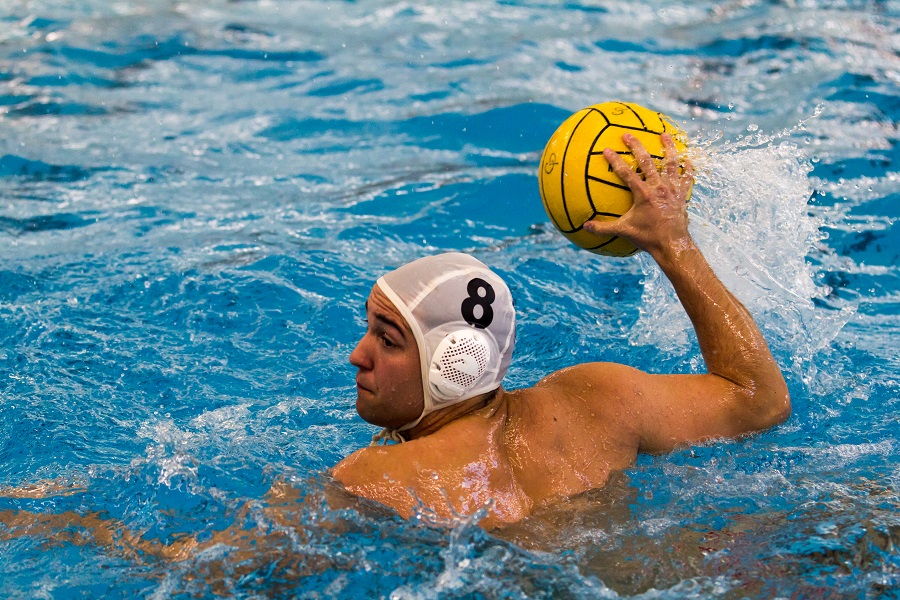 Strong Start For NA Water Polo At McDowell Tournament
The North Allegheny water polo team opened the 2017 season in Erie, PA for the McDowell Invitational. The NA boys split their two matches at the tournament while the Lady Tigers came away with a 2-1 showing.
The NA boys' squad started the action against host McDowell and narrowly fell to the Trojans, 13-12. Drago Marjanovic had a big game for the Tigers with seven goals, four steals, two assists and one ejection drawn. Tan Kocyildrum added a hat trick and goalie Jacob Hollo made 13 saves and corralled three steals.
In their second match, the Tigers clipped the wings of the Cumberland Valley Eagles with a 15-10 triumph. Marjanovic had another monster game with seven goals, two assists and two steals. Luke Pieton and Joel Songer posted a hat trick each. In net, Hollo tallied 17 saves, including three on penalty shots.
For the Lady Tigers, the tournament began with an 8-6 win over the host Trojans. Sarah Koehler paced the offense with three goals and Emma Halle posted two goals and three steals. Kate Sekinger got the win in net with six saves.
North Allegheny followed up the win over McDowell with another impressive showing against Fairview, dominating its opponent by an 18-7 decision. Koehler led with five goals with Shannon Kress and Jordan Ennis adding four goals apiece. Halle and Ryley McClellan chipped in with two goals each. In net, Sekinger reeled in five saves and two steals. Despite a four-goal effort from McClellan in the tournament finale, the Lady Tigers fell to Cumberland Valley, 14-9.
The North Allegheny water polo team returns to action this weekend at the Screamin' Eagle Tournament at Cumberland Valley High School.