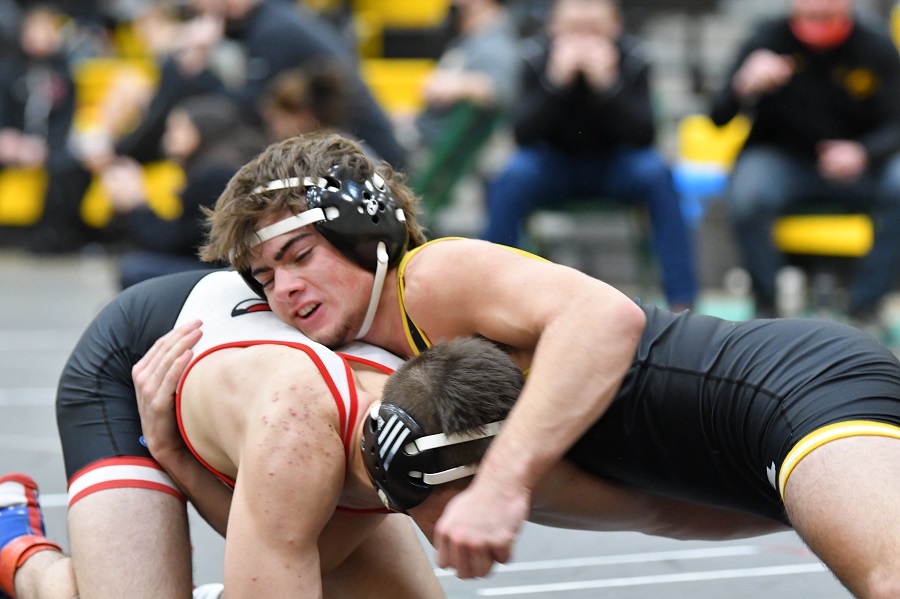 Three Tigers Crowned Champions At Section 3-AAA Tournament
North Allegheny was the host site for the Section 3-AAA individual tournament on Saturday and the Tigers crowned three champions and advanced five others to the finals. All eight wrestlers punched their ticket to the WPIAL Class AAA individual tournament next week.
Winning section gold at 120 pounds was junior Dylan Coy, who earned an 11-5 decision over Nick Jones of West Allegheny. Sophomore Nick Gorman was victorious in his title bout at 126 pounds with a win by fall over Nick Schaukowitsch of Butler. Rounding out NA's triumvirate of champions was senior Brady Leczo, who picked up a 4-2 decision in overtime against Moon's Andrew Sampson.
Other Tigers who qualified for the WPIAL tournament with second place finishes included Nathan Monteparte (132), Brad Stipetich (138), Max Stedeford (145), Collin McCorkle (160) and Travis Stipetich (172).
Earning wins for "true second" were Brad and Travis Stipetich and Stedeford. Brad Stipetich defeated Jonathan Grieco of Mars by a 4-2 decision, Stedeford topped Shawn Taylor of West Allegheny by a 5-1 decision, and Travis Stipetich earned a 4-0 decision against Manuel Santos of Seneca Valley.
For a look at the entire set of brackets from the Section 3-AAA tournament, click here.
The WPIAL Class AAA individual tournament will be held on Saturday, February 27 at 10:00 a.m. at Canon-McMillan High School.