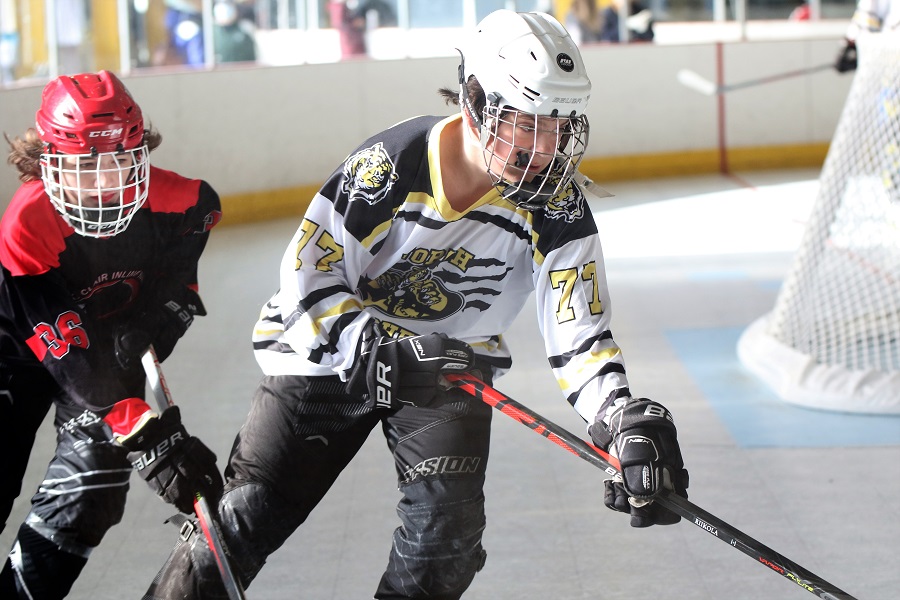 Tigers Bounce Back With 5-4 Win Over Upper St. Clair
After falling last week 3-0 to the Seneca Valley Raiders, the North Allegheny Tigers bounced back with a 5-4 victory over the Upper St. Clair Panthers on Sunday at the RMU Island Sport Complex.
Early in period one, it was the Panthers who came out strong scoring the first two goals of the game.  An unassisted goal by sophomore Declan Dadey closed out the period with the Panthers leading 2-1.
The second period saw the Tigers take the lead with two goals by senior Isaac Dan, both assisted by senior Robby Kushon, and a third goal from junior Evan Barnhart, assisted by Dadey. The Panthers stayed strong scoring a goal of their own, making the score 4-3 with the Tigers leading to end the period.
The third period saw both teams exchange goals.  The Tigers goal coming from Barnhart, once again assisted by Dadey.  Sophomore goalie Kyle Ludwick recorded the win.
The Tigers move to 10-1 on the season and will face the Hampton Talbots next Sunday, 2:00 at Hot Shots Arena.