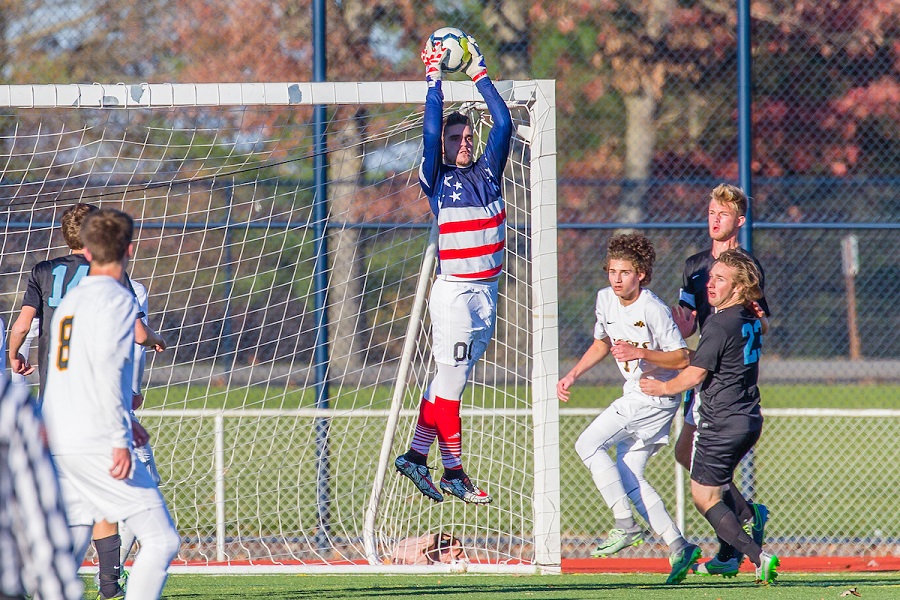 Tigers Capture Second Win Of Young Season
The NA Tigers continued their strong start to the 2017 season Saturday night by defeating the Mars Fighting Planets, 3-0.
Sean Atwater started the scoring less than three minutes into the game by intercepting a pass at mid-field and making a strong move up the middle before putting a low shot past the Mars keeper for a 1-0 lead at 37:43.  Less than a minute later, Josh Rouser fed Ryan Earle for a header that just missed as the Tigers kept up the pressure.  The Tigers added to their lead when Josh Luchini scored his fourth goal of the young season by converting a rebound off a scramble in front of the net at 23:57.  The remainder of the first half saw the Tigers continue to exert pressure offensively while also holding Mars scoreless thanks to two key saves by Grant Glorioso and the strong defense back line of Sam Neal, Nick Williams and Ethan Schenk.
The second half was more of the same as the Tigers put unrelenting pressure on the Mars defense.  Luke Stephen and Sam Buirge started numerous offensive thrusts, culminating in a Cam Yurick goal at the 5:04 mark for a 3-0 lead. The game became physical as Mars fought hard to get back into the contest but the Tigers held firm with Nick Bridges, Stanley Owens and Brennan Donovan providing needed defensive support in keeping Mars off the scoreboard.
The Tigers' improve their record to 2-0 and return home to Newman Stadium Tuesday, Sept. 5 at 7:30pm to play an always strong Norwin team in another early season non-section contest.