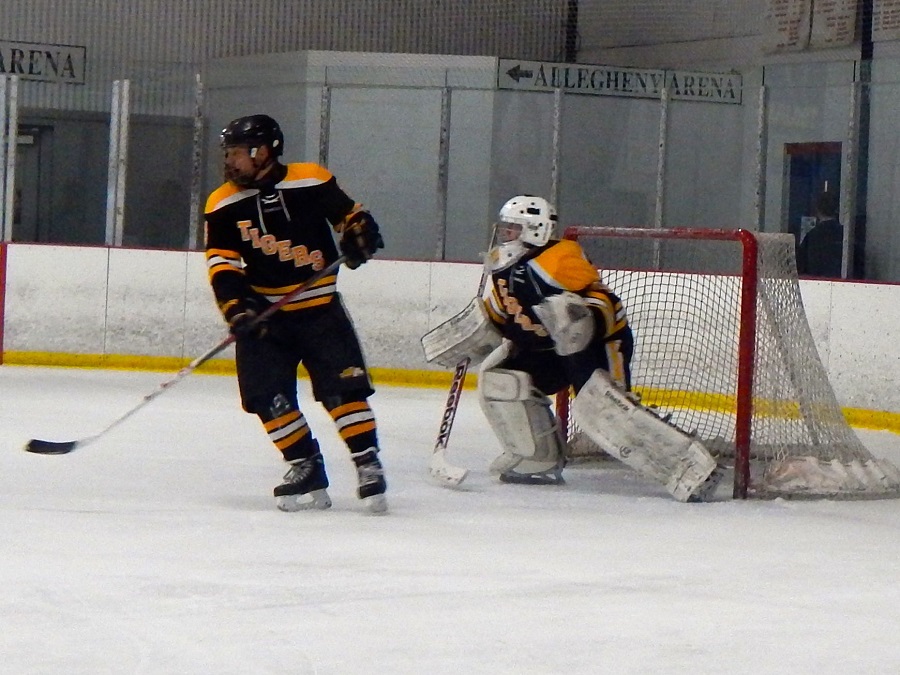 Tigers Comeback Bid Falls Just Short Against Bethel Park
Bethel Park jumped to a 3-0 lead and held on for a 4-2 victory over the North Allegheny Tigers on Friday night at the BladeRunners in the South Hills.  The game was scoreless before the Black Hawks busted out with three second period goals from Derek Lesnak, Jacob Salak and Tyler Kruszewski.  The last of which was a power play goal at the 13:19 mark of the period.  North Allegheny got on the board late in the second with a Daniel Bostedo tally to cut the score to 3-1.
The Tigers put the pressure on the Black Hawks just under three minutes into the third period when William Rahenkamp scored on a feed from Cameron Fisher to trim the deficit to 3-2. North Allegheny's comeback hopes were dashed at the 13:05 mark of the third thanks to a Jake Worcester power play goal to bring the game to its final score, 4-2, Black Hawks.
North Allegheny suffers its second straight defeat and falls to 8-4-1 on the season.  Bethel Park maintains the best record in Class AAA with a 12-2-0 record. The Tigers are in action again on Tuesday night with a home game against Penn-Trafford.  Face off is slated for 7:30 pm from Warrendale.
Ice Hockey Individual Scoring vs.Bethel Park
| INDIVIDUAL STATS | | |
| --- | --- | --- |
| FIRST PERIOD | | |
| | NO SCORING | |
| SECOND PERIOD | | |
| Bethel Park | Derek Lesnak (Jacob Salak, Tyler Kruszewski) | 0:38 |
| Bethel Park | Jacob Salak (Nicholas Konyk, Tyler Kruszewski) | 4:07 |
| Bethel Park | Tyler Kruszewski (Christian Siak, Derek Lesnak) - PP | 13:19 |
| North Allegheny | Daniel Bostedo (Joseph Zappia) | 16:25 |
| THIRD PERIOD | | |
| North Allegheny | William Rahenkamp (Cameron Fisher) | 2:57 |
| Bethel Park | Jake Worcester (Christian Siak) - PP | 13:05 |