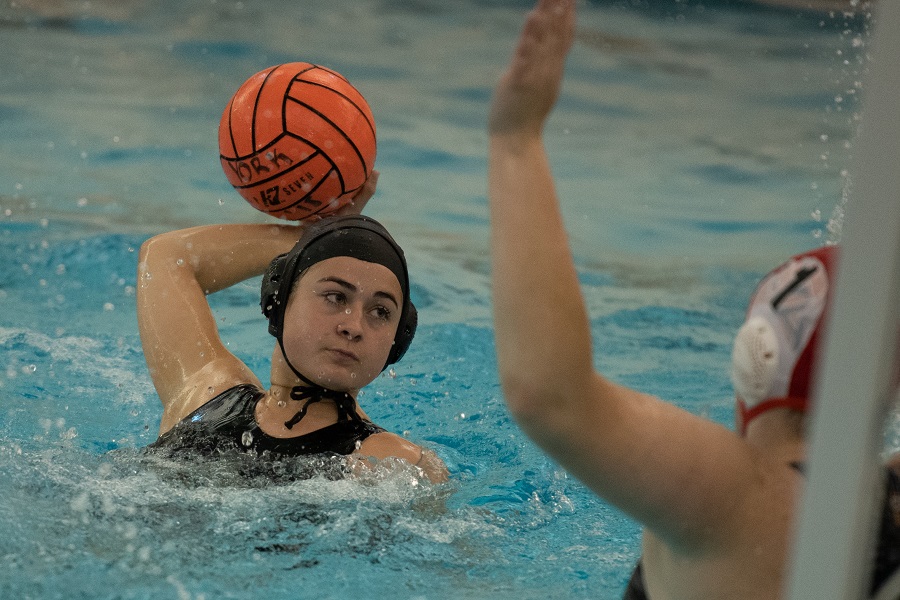 Tigers Compete At Erie Challenge
It was a tough weekend for the North Allegheny water polo team at the Erie Challenge last weekend. The NA boys and girls both went 0-3 at the tournament in one last test before the Western Conference Championship this Saturday.
The Lady Tigers opened the tournament with a 14-6 loss to Cumberland Valley. Senior Sarah Koehler and junior Emma Halle led the team with two goals each in the loss.
In their next contest, NA battled Villa Maria was narrowly edged out in an 8-7 defeat. The game was nip-and-tuck throughout and was tied at the half, 3-3. Villa Maria survived a five-goal and three-steal effort from Koehler, who led the NA attack.
In the final game of the tournament for the Lady Tigers, Wilson topped NA, 12-5. Koehler and Rebecca Melanson paced the offense with two goals each. Halle added a marker as well.
The NA boys played in a hard-fought contest to begin the tournament, falling to Upper Arlington, 12-8. The Tigers led 4-3 after one quarter and was tied at the half, 5-5. However, Upper Arlington used a strong second half to prevail. North Allegheny was led by freshman Keller Sens and junior David Lomakin, who scored four and three goals, respectively. Goalie Eliot Maravich stopped 16 shots in the loss.
The next game was another heartbreaker for the NA boys, narrowly losing to Wilson, 11-10, in overtime. The Tigers held a 6-2 lead at half before Bulldogs stormed back in the second half. Lomakin paced the offense with six goals and senior Ben Phillips added four more.
In the final game, North Allegheny used a younger lineup in a 14-6 loss to St. Charles. Lomakin tallied four goals, while Phillips and Yi-Fei Zhao added one goal each.
The results from the Erie Challenge drops the season record for the NA boys to 4-14 overall. The Lady Tigers slide to 9-9 on the year. The Tigers will take part in the Western Conference Championship on Saturday at Erie Cathedral Prep.