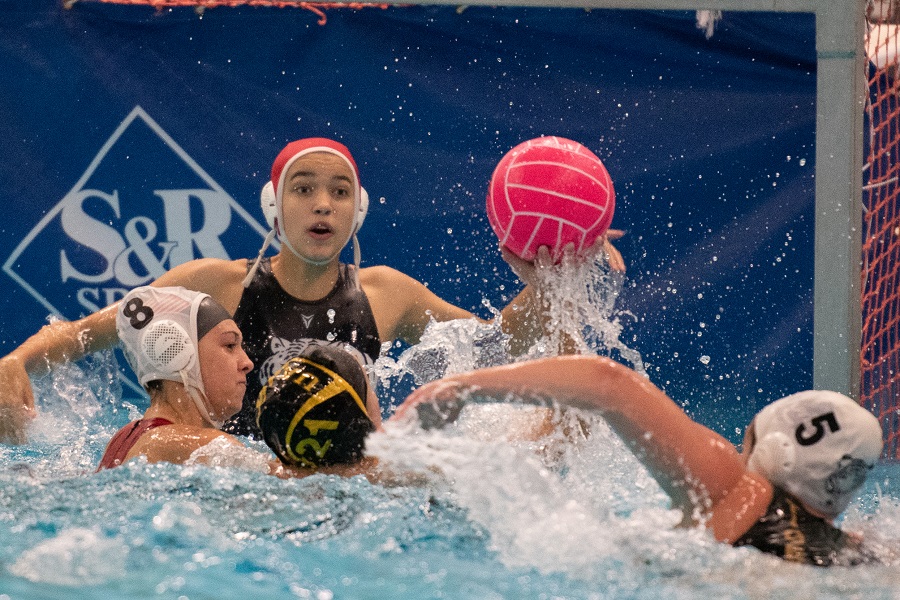 Tigers Compete At Screamin' Eagle Invitational
The North Allegheny water polo team traveled to Cumberland Valley High School over the weekend for the Screamin' Eagle Tournament. The Lady Tigers posted a 2-2 record at the tournament, while the NA Boys went 1-4.
For the Lady Tigers, the team sustained a pair of losses to begin the tournament. North Penn beat NA 11-5 and host Cumberland Valley claimed a 20-10 win over the Tigers. Freshman Rebecca Melanson posted a hat trick against North Penn and junior Emma Halle tallied a team-high five goals in the loss to CV.
The NA Girls finished strong with back-to-back victories, defeating Wissahickon, 10-6, and Mechanicsburg, 15-4. Senior Sarah Koehler spearheaded the victory against Wissahickon with a team-leading six goals and team-best five steals. Melanson netted four goals and corralled three steals. In net, junior goalie Marissa Dorman made 18 saves to earn the victory.
Against Mechanicsburg, the Lady Tigers opened up a 6-0 lead in the first period and never looked back. Six different Tigers scored goals in the victory, including sophomore Emma Donnelly with a team-best five markers. Koehler and senior Rory Kooker posted a hat trick each. Halle added a pair of goals, along with a team-leading eight steals. Melanson and Maggie Adkins netted one goal each. Dorman again earned the win net with nine saves.
Things were a bit tougher for the NA Boys, beginning with a 12-1 loss to North Penn to open the tournament. A 13-9 defeat to Cumberland Valley and a narrow 10-9 setback to Wissahickon followed.
The Tigers snapped the losing skid with a strong 7-5 victory over Mechanicsburg. The scoring as spread out for North Allegheny with six different players touching the scoresheet. Junior Tyler Tieppo led with a pair of goals, while Yi-Fei Zho, Kevin Mao, Ani Manchella, Justin Morrison and Ben Gavran all netted one goal apiece. Defensively, Morrison posted a team-leading three steals. The duo of Eliot Maravich and Ben Pizov split time in net with a combined eight saves in the win.
NA rounded out the tournament with an 11-8 loss to La Salle College High School.
Following the trip to Cumberland Valley, the NA Boys are 2-6 and the Lady Tigers are 3-4. The North Allegheny water polo team returns to action on Sept. 20-21 by hosting the NA Tiger Invitational.
(Photo by Tony Melanson)