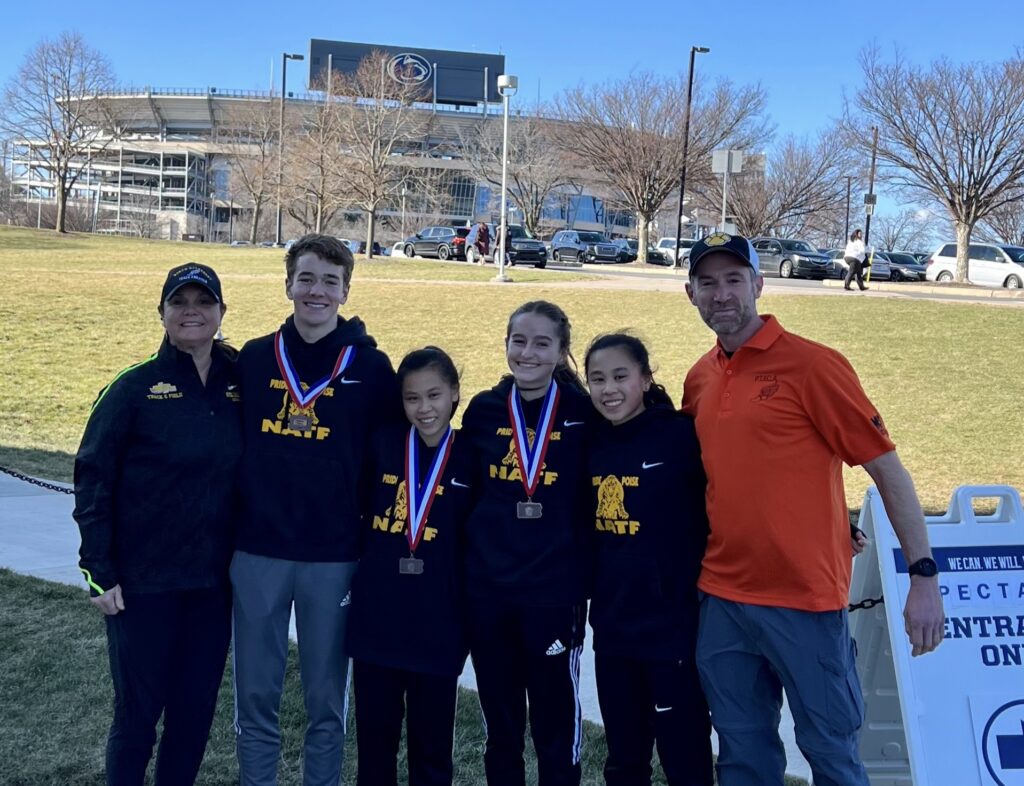 Tigers Conclude Indoor Season At PTFCA Championship
The North Allegheny indoor track and field team wrapped up the 2023 season on Sunday at the PTFCA Indoor Track and Field championship at Penn State University. The NA Boys earned seven team points to finish 31st at the state finals. The Lady Tigers totaled eight team points to place 27th at the event.
The top performance for the NA Boys was provided by senior Rohan Gupta, who took fourth place in the Triple Jump with a leap of 44-6. Sophomore sensation Jack Betram placed seventh in the 3000m run with a time of 8:36.26. A solid showing by senior Jackson Pajak was delivered in the 800m run with a time of 1:58.34.
The Lady Tigers gave their typical strong performance in the 3000m run as sophomores Wren and Robin Kucler placed fourth and 10th, respectively. Wren Kucler clocked in with a time of 10:00.17. In the One Mile Run, junior Eva Kynaston took sixth place with a time of 5:02.57. Sophomore Isabella Costa placed 11th in the Long Jump (16-10.25) and 20th in the 400m dash (1:00.00).
For a look at the final results from the PTFCA Championship, click here.
Congratulations to Coach John Neff and the entire North Allegheny indoor track and field team for a successful season.