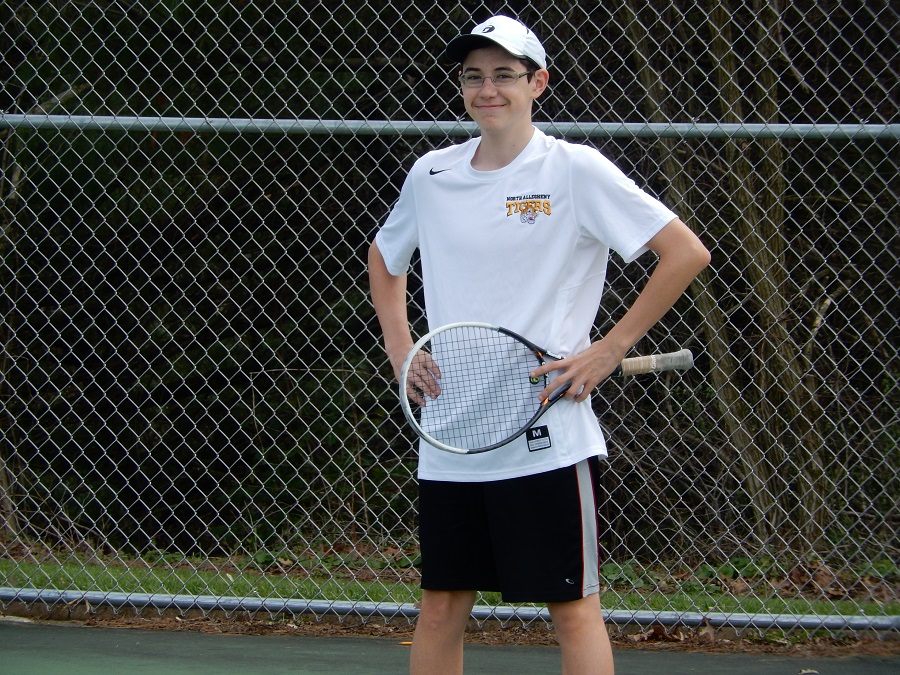 Tigers Defeat Franklin Regional 5-0, Advance to WPIAL Semifinals
The Tigers played their last home match of the season Monday afternoon by taking on their friendly cross town rivals, the Franklin Regional Panthers, in the WPIAL team quarterfinals. The result was a 5-0 victory over Coach Howard Fisher's talented team.
With all matches decided in straight sets, sophomore Ivan Voinov started the hitting parade at number three singles with the first team point.  The number two doubles team of freshmen Mark Chuirazzi and Jerry Huang delivered point number two, while sophomore Richard Hofmann clinched the match for the Tigers at number two singles.  Senior Jared Isaacs played rival Rohan Ramesh for the last time and walked away with a hard fought victory at one singles.  Rounding out play, sophomores Andrew Chuirazzi and Ethan Schenk controlled number one doubles.
Following this win, the 16-1 Tigers will play the winner of Tuesday's Mt-Lebanon Upper St. Clair contest in a semifinal match on Wednesday, at a site and time to be determined.
Match Summary: WPIAL AAA Team Championship, Quarter Finals (May 9)
NORTH ALLEGHENY—5 Franklin Regional—0
Singles
#1 Jared Isaacs (NA) def. Rochan Ramesh (FR)  6-3, 6-2
#2  Richard Hofmann (NA) def. Sean Vannatta (FR) 6-1, 6-0
#3  Ivan Voinov (NA) def. Everest Yan  (FR) 6-0, 6-1
Doubles
#1  Andrew Chuirazzi/Ethan Schenk (NA) def. Ali Piracha/John Juozitis (FR)  6-3, 6-1
#2  Mark Chuirazzi/Jerry Huang (NA) def. Evan Markowitz/Jake Stackiewicz (FR) 6-1, 6-3