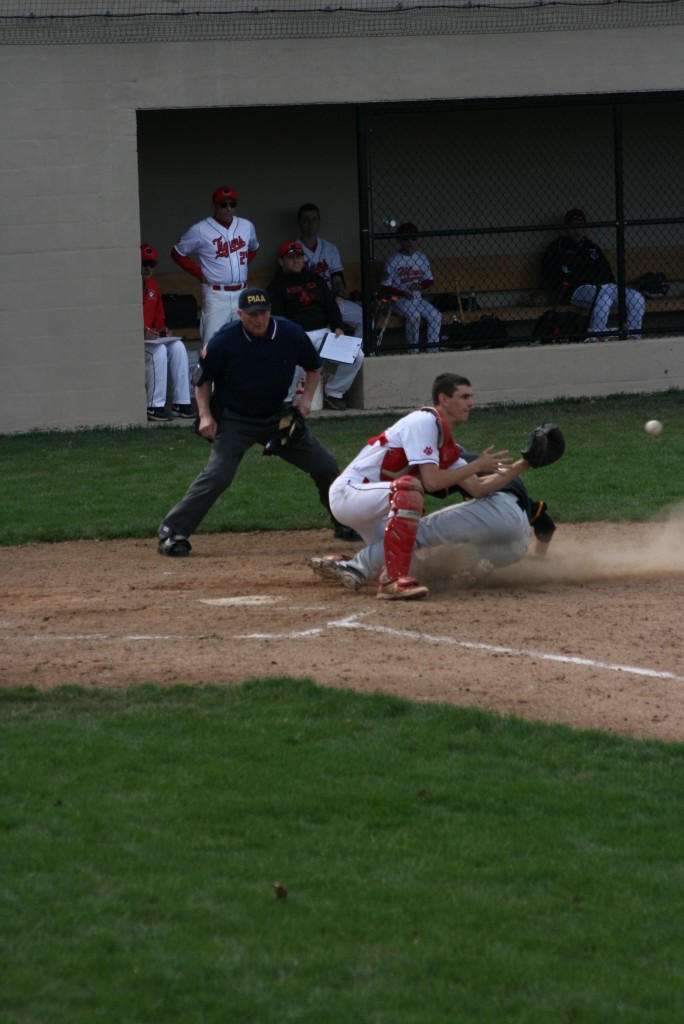 Tigers Defeat Moon In One Run Shutout
Jake Fischbaugh worked out of five tricky spots for the Tigers as he pitched seven innings and allowed no runs on three hits, 1 walk and 6 strikeouts. Fischbaugh managed his toughest situation in the seventh inning when with runners on first and second and nobody out Liam Dalbow and Garret Hagen converted a double play to set up the big finish. Fischbauh would strike out his Moon counterpart Nick Rozoo to seal the win.
Alex Mesaros went 2-3 on the day and drove in the games only RBI. He put the Tigers ahead in the seventh inning after Jon Dignazio singled then advavnced into scoring position on a groundout by Ben Marsico. Joe Fitzgerald knotched the Tigers only other hit in the contest.
Nick Rozoo took the loss for Moon. He lasted all seven innings, walked one, struck out seven, and allowed one run. With the win NA improves to 5-3 overall and 1-0 in Section play. That was Moon's first loss of the season and they fall to 5-1 and 0-1 in Section. NA will host rival Pine Richland Monday night at 7pm. The game will be broadcast on the NA and MSA sports network.
Baseball vs. Moon - 04/11/2015
North Allegheny - 1 Moon-0
WP - Jake Fischbaugh LP - Nick Rozoo
| Score by Innings | 1 | 2 | 3 | 4 | 5 | 6 | 7 | R | H | E |
| --- | --- | --- | --- | --- | --- | --- | --- | --- | --- | --- |
| N. Allegheny | 0 | 0 | 0 | 0 | 0 | 0 | 1 | 1 | 4 | 2 |
| Moon | 0 | 0 | 0 | 0 | 0 | 0 | 0 | 0 | 3 | 2 |