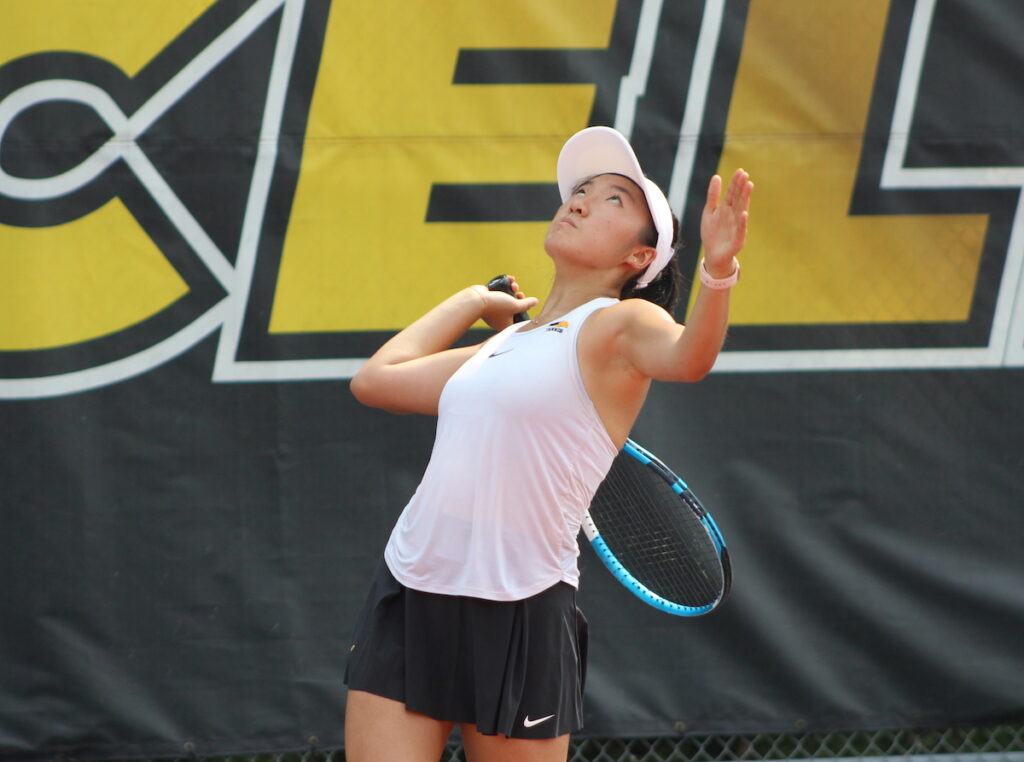 Tigers defeat North Hills, 4-1, for 9th straight victory
The North Allegheny girls' tennis team ran its winning streak to nine in a row on Thursday afternoon with a 4-1 home victory against North Hills.
The Tigers claimed the section win with the help of sophomore Audrey Zheng and Tia Soussou in singles play. Zheng defeated Anna Tikhomrova at No. 2 singles by a 6-1, 6-0, decision. At No. 3 singles, Soussou tallied a 6-0, 6-0, triumph against Adelaide Seigourth.
In doubles action, the No. 1 tandem of Siya Jain and Rebecca Murphy displayed their dominance in their matchup with Julia Yeloushon and Mallory Pierce  by scores of 6-1 and 6-0. The No. 2 pairing of Cythia Li and Ella Mangene topped Abigail Krogman and Hannah Kreiqline with a 6-0, 6-1, victory.
Following a ninth consecutive victory, North Allegheny now sits at 9-0 overall and 4-0 in section play on the season. The Tigers will continue section play on Monday with a visit to Moon at 3:30 p.m.
Girls Tennis Summary vs. North Hills, 9-7-23
Match Summary

NORTH ALLEGHENY - 4
NORTH HILLS - 1
SINGLES
#1
Elinor Kim (NH) def. Peyton Mauser (NA)
6-2, 6-0
#2
Audrey Zheng (NA) def. Anna Tikhomrova (NH)
6-1, 6-0
#3
Tia Soussou (NA) def. Adelaide Seiguorth (NH)
6-0, 6-0
DOUBLES
#1
Siya Jain/Rebecca Murphy (NA) def. Julia Yeloushor/Mallory Pierce (NH)
6-0, 6-0
#2
Cythia Li/Ella Mangene (NA) def. Bella Abigail Krogmann/Hannah Kreiqline (NH)
6-0, 6-1