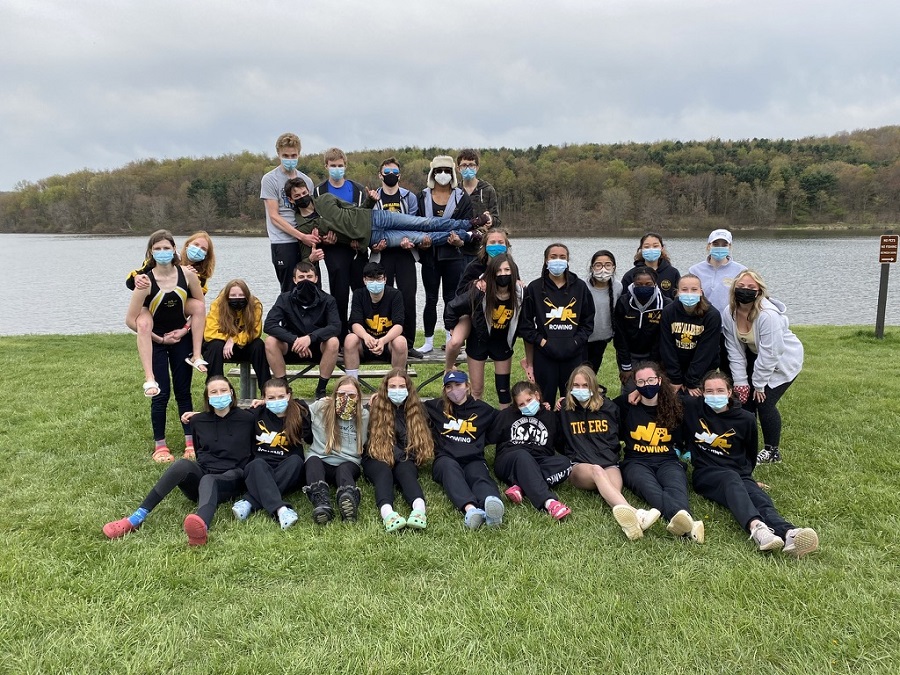 Tigers Dominate At Pittsburgh Scholastic Sprints
North Allegheny Rowing stayed local on Saturday for the 26th Annual Pittsburgh Scholastic Sprints at Moraine State Park. The Tigers dominated the event finishing in the top 3 of every event they raced in. Line ups bringing home gold included the Mens Varsity 4x, Womens Lightweight 2x A, Womens Jr 2x, Womens Lightweight Novice 4+, Mens Lwt 2x, Mens JV 2x, Women 1x, Women's Novice 8+, and Womens 4x A.
Silver medals are headed home with the Women's Nov 4+, Women's JV 4+, Mens JV 4+, and Womens 4x B. Bronze went to the Women's Lightweight 2x B, Womens Novice 2x, and Men's Novice 2x. NARA will host a scrimmage against several local and regional teams on 5/1 at their boathouse in Coraopolis which will be followed by a boat naming ceremony.