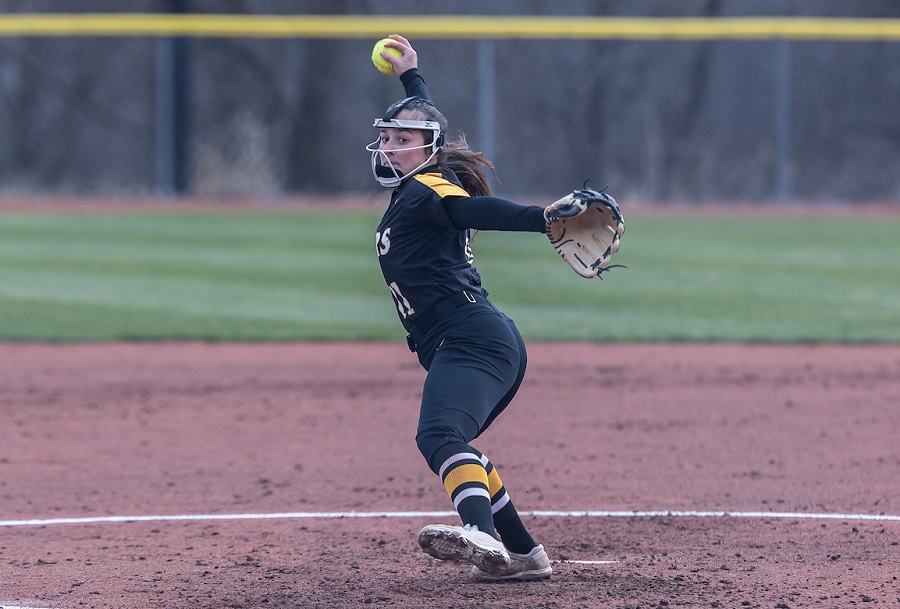 Tigers Dominate In Win Over Foxes, 9-2
North Allegheny softball earned its final non-section win of the season against the Fox Chapel Foxes with a final score of 9-2.
The Tigers' offense struck early, scoring four runs in the first inning. Sophomore Sammy Plotsko and junior Anne Melle both singled with runners in scoring position, hitting in two initial runs for the Tigers. A series of hard-hit balls and a few defensive miscues by the Foxes brought in two additional runs, making the score 4-0 at the top of the inning.
Although the Foxes reduced their deficit by one in the bottom of the first inning, the Tigers continued applying offensive pressure in the second. Junior Rachel Rusnica led off the inning with a single to center field. After stealing second, Rusnica scored on a single by sophomore McKenna Rowlands. After making her way to third, Rowlands then scored on a sacrifice fly hit by Melle. After a scoreless inning for the Foxes, the game entered the third inning with a score of 6-1.
Fox Chapel scored for the last time in the bottom of the third inning. However, the Tigers' offense wasn't finished. Melle led off the inning with a double to left field. Plotsko singled, advancing Melle to third. Melle then scored on a passed ball. Sheets then singled to score Plotsko, increasing the Tigers' lead 8-2.
North Allegheny scored once more in the seventh inning. Senior Meghan McDonough started the inning with a single and was later hit in as the Tigers' final run by Sheets.
North Allegheny tallied 16 total hits during today's contest. Sheets finished the day 4-5 with three RBIs while Melle went 3-5 with two RBIs and Plotsko went 3-5 with one RBI. Melle similarly dominated in the circle, holding the Foxes to four hits with seven strikeouts.
The Tigers will begin section play when they host Hempfield next Monday at 4:00pm. The game will be broadcast live by the North Allegheny Sports Network.
Box Score - Softball vs. Fox Chapel - 03/24/2023
| Score by Innings | 1 | 2 | 3 | 4 | 5 | 6 | 7 | R | H | E |
| --- | --- | --- | --- | --- | --- | --- | --- | --- | --- | --- |
| North Allegheny | 4 | 2 | 0 | 2 | 0 | 0 | 1 | 9 | 16 | 1 |
| Fox Chapel | 1 | 0 | 1 | 0 | 0 | 0 | 0 | 2 | 4 | 4 |
WP - Anne Melle (1-1) LP - H. Taylor