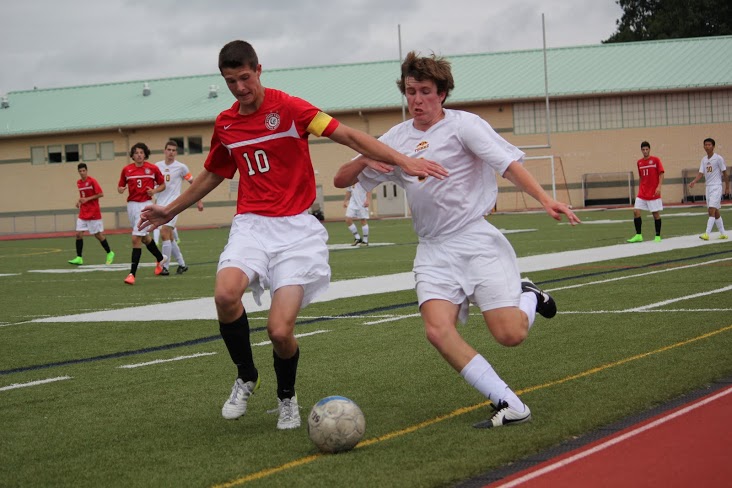 Tigers Drop 3-0 Decision To Top-Ranked Peters Township
by Boys' Soccer Contributor
Tigers fell to top-ranked Peters Township Indians in boys' soccer on Saturday, losing a 3-0 contest.
It figured to be a daunting task playing the Number 1 ranked boys soccer team by the Post- Gazette and MSA Sports, but this North Allegheny squad didn't go down easily. The game started with Peters controlling the early minutes with being awarded two corners in the first five minutes along with 6 shots in the first 25 before North Allegheny's Jason Earle off a feed from Josh Luchini at least gave NA its first shot on goal. Unfortunately, North Allegheny didn't make a clear on a ball and a wicked shot ensued by Peter's Wes Ward into the NA net from 20 yards out to take a 1-0 lead.  The half ended with Peters owning an advantage in shots 8-1 and corners 4-1, but also having many free kicks and long offensive throw in's, but senior captain goalie Luke Nolan and the defense held to keep the lead to only 1-0.
Coach Bobby Vosmaer's squad came out on fire in the second half, and within the first six minutes were awarded two corners and Luchini had a shot on goal on a feed from Steve Binning. It looked like North Allegheny was back in this one with increased possessions and Peters on their heels and no shots in the first 25 minutes of the half.  With 15 minutes left Peters midfielder Wes Ward got behind the defense and beat Nolan close in to give him his second goal and the Indians a 2-0 lead.  North Allegheny additional shots in the half by Michael Correa, Nate Hall, Seth Mancuso and Dillon Thoma couldn't beat the Peters goalie while with 10 minutes left Nicco Mastrangelo scored the third Peters goal of the day to take the air out of the North Allegheny effort.The second half showed some positives though for the Tigers against a very good as advertised Peters team, as the shots on goal advantage was Peters, 6-5, and the corners were even at 2 apiece.
The boys varsity next game is a home contest versus Butler in a section game Tuesday September 9 at 730pm.