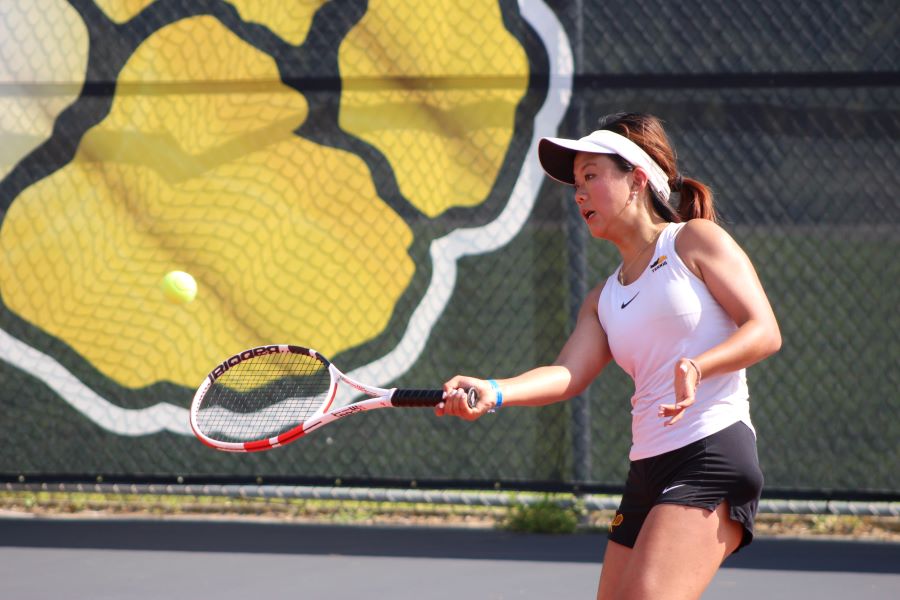 Tigers Edged By Knoch, 3-2
The North Allegheny girls' tennis team dropped its first contest of the season to perennial Class AA powerhouse, Knoch, on Wednesday afternoon by a 3-2 decision.
Knoch, the WPIAL runners-up last season and WPIAL champs in 2020, picked up two singles wins and another in doubles play to prevail. NA junior Sara Fernandez jousted past the Knights Emily Greb at No. 1 singles in a hard-fought victory, 7-5, 6-7, 7-3. The doubles duo of Tia Soussou and Siya Jain earned NA's other win by a 6-4, 6-2, decision at No. 2 against Kenzie Grumto and Lara Ejzak.
Following Wednesday's outcome, North Allegheny falls to 5-1 overall. The Tigers return to section play at North Hills on Thursday.
Girls Tennis Summary vs. Knoch, 9-7-22
Match Summary

KNOCH - 3
NORTH ALLEGHENY - 2

SINGLES
#1
Sara Fernandez (NA) def. Emily Greb (K)
7-5, 6-7, 7-3
#2
Ally Bauer (K) def. Emily Wincko (NA)
6-4, 6-4
#3
Lindsay Greb (K) def. Abbey Swirsding (NA)
6-4, 6-2
DOUBLES
#1
Ava Santora/Jade Nether (K) def. Reagan Dougherty/Rebecca Murphy (NA)
1-6, 6-1, 6-1
#2
Tia Soussou/Siya Jain (NA) def. Kenzie Grumto/Lara Ejzak (K)
6-4, 6-2