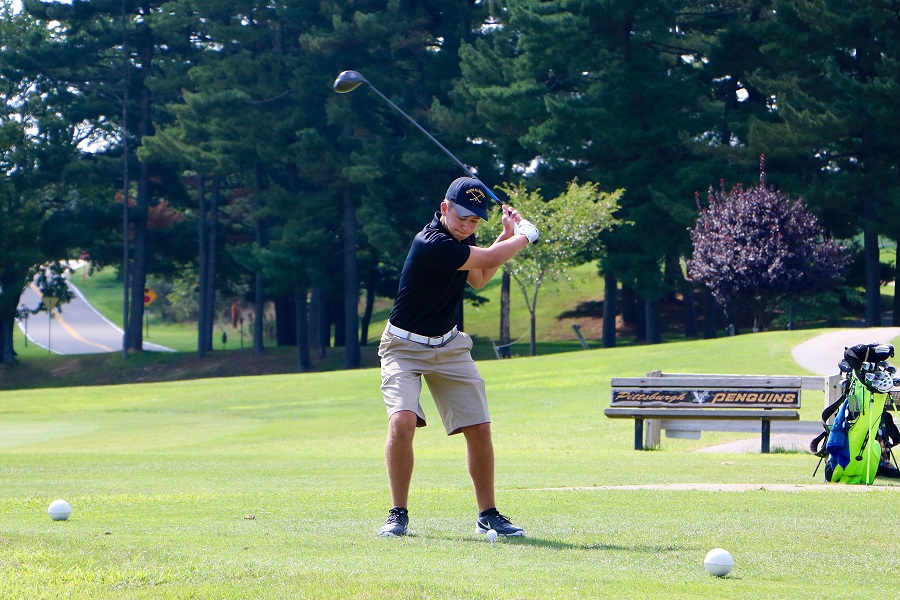 Tigers Edged By Shaler, 195-197
The North Allegheny boys' golf team visited the Shaler Titans at Lakeview North Golf Course on Monday and came up just a few strokes short of victory, falling to Shaler by a narrow 195-197 decision. Shaler garnered the section win with the help of Nick Cavaini who led the scorecard with a 35.
North Allegheny's top golfer was Luke Minsky with a 37. Pat Narduzzi tallied a 39 and Julian Rau followed closely behind with a 40. David Mrazik notched a 41 and Kyle Dewey carded a 42.
North Allegheny is 9-3 overall following the loss and 4-3 in section play. The Tigers are in action today at 3:30 at Sewickley Academy.
Match Summary

SHALER - 195
NORTH ALLEGHENY - 197



NORTH ALLEGHENY
SCORE
SHALER
SCORE
Kyle Dewey
42*
Tanner Gregorcyk
38*
Ryan Dougherty
42
Bryce Fedak
39*
Pat Narduzzi
39*
Luke O'Donnell
42*
Luke Minsky
37*
Ryan Stankovic
45
Julian Rau
40*
Will Nichols
41*
David Mrazik
41*
Nick Cavaini
35*
TOTAL
197
195
Adam Hendrickson
41
Tyler Dougherty
38