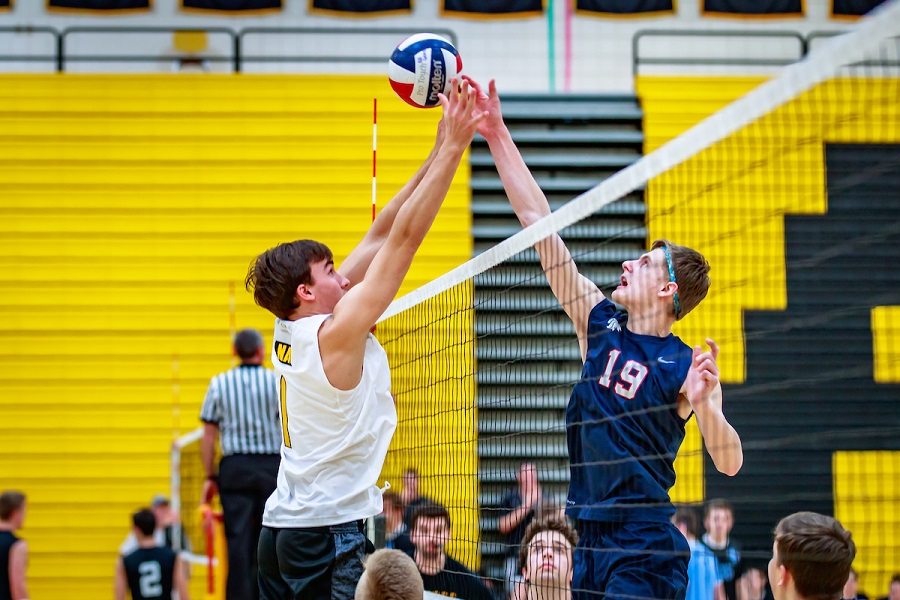 Tigers Edged In Semifinals Of Derry Invitational
Section rival Shaler upended the North Allegheny boys' volleyball team in the semifinals of the Derry Invitational on Saturday. The top-ranked Tigers breezed through pool play, including a 2-0 sweep of the Titans in the Second Round North Pool. However, Shaler managed to edge North Allegheny in the tournament semifinals by a score of 25-23. Reigning WPIAL champion Penn-Trafford topped Shaler in the tournament finals.
Prior to North Allegheny's bout with Shaler in the tournament semis, the Tigers knocked off Central Martinsburg, Deer Lakes, Pine-Richland, Penn-Trafford and Beaver County Christian School with relative ease in pool play. In the playoffs, the Tigers toppled Central Martinsburg in the first round, 25-11, and vanquished Norwin in the quarterfinals, 25-18.
Individually, there were many sparkling performances by the Tigers, including junior Canyon Tuman who posted a team-high 41 kills. Junior Jake Barber followed with 23 kills and 18 digs. Defensively, junior Josh Bachinsky led with 35 digs. Junior A.J. Schmidt notched 25 digs and served as the primary setter for the day, handing out a team-best 129 assists.
North Allegheny returns to action on Monday night with a non-section matchup at Penn-Trafford. Start time is set at 7:00 p.m.
1st Round Pool D
NA defeated Central Martinsburg 25-7
NA defeated Deer Lakes 25- 15
NA defeated Pine-Richland 25-18
2nd Round North Pool
NA defeated Penn-Trafford 25-22, 25-22
NA defeated Shaler 25-21, 25-24
NA defeated Beaver County Christian School 25-19, 25-22
Playoffs
NA defeated Central Martinsburg in 1st Rd, 25-11
NA defeated Norwin in Qtrs, 25-18
Shaler defeated NA in Semifinals, 25-23