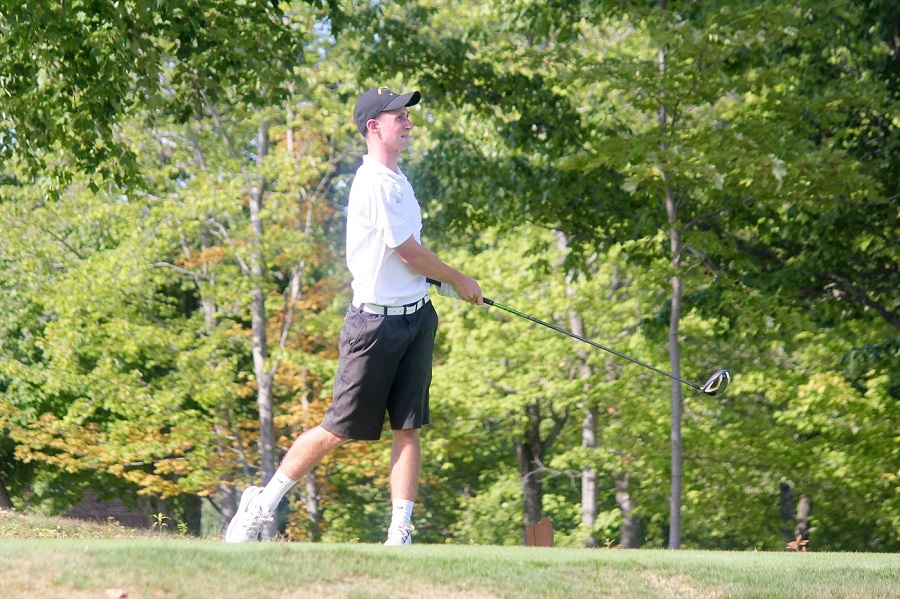 Tigers End Regular Season With Win Over Blue Devils
The Tigers traveled to Mt. Lebanon Friday and wrapped up their season with a 195-199 win over the undefeated Blue Devils.  Led by junior David Mrazik's score of 38, and a trio of 39's from Noah Wessel, Pat Narduzzi, and Luke Minsky, the Tigers managed to edge out the Blue Devils. North Allegheny also received a 40 from Ryan Dougherty, and a 41 from Kyle Dewey. The Tigers ended their regular season with an overall record of 11-4 and section record of 8-2.
The team awaits placement in the WPIAL Section Team playoffs as well as rooting on Ryan Dougherty and Luke Minksy at this week's WPIAL Individual Finals at Southpointe.
Boys Golf Summary vs. Mt. Lebanon, 10-2-15
Match Summary

NORTH ALLEGHENY - 195
MT. LEBANON - 199
NORTH ALLEGHENY
SCORE
MT. LEBANON
SCORE
Noah Wessel
39
Gabe Ness
38
David Mrazik
38
Steven McFarland
40
Ryan Dougherty
40
Sam Stevens
37
Pat Narduzzi
39
Christrian Vietmeier
40
Luke Minsky
39
Anthony Aud
44
Kyle Dewey
41*
J.T. Nicholas
45*
TOTAL
195
199
Dillan Layman
38
Andrew Smith
42
Haden Shimko
42