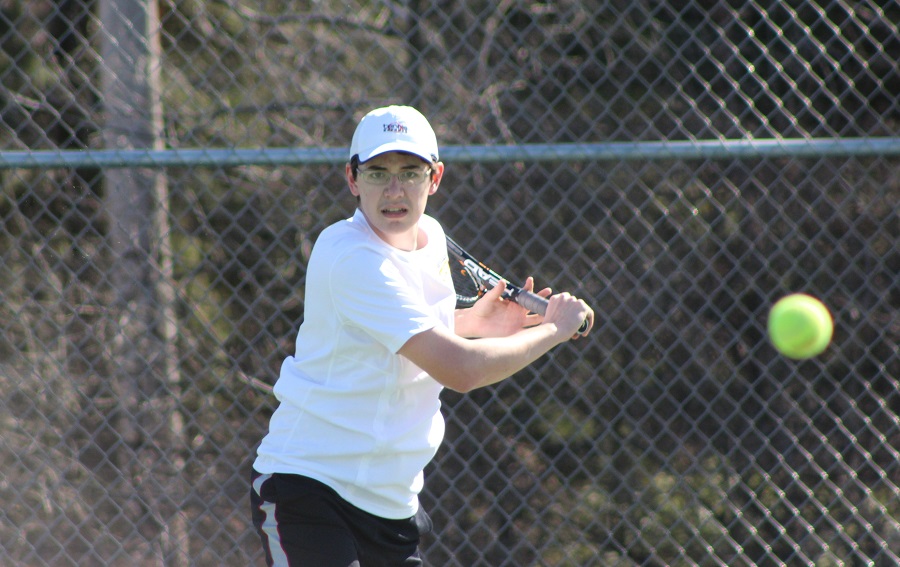 Tigers Fall to Foxes in Season Opener
The Tigers Boys Varsity Tennis Squad opened the regular season Wednesday afternoon after two weather related cancellations delayed their debut earlier in the week. On the road at the Club in Monroeville, the Tigers tangled with the two-time defending WPIAL Champion Fox Chapel Foxes in an exhibition match. As formidable as they had been the previous two campaigns, the Foxes picked up where they left off last season in dominating the Tigers 5-0.
The Tigers presented a veteran line-up with all seniors in the singles position—Richard Hofmann, Ivan Voinov, and Andrew Chuirazzi.  Two juniors manned first doubles—Mark Chuirazzi and Jerry Huang.  The second doubles tandem consisted of senior Reed Stasko and junior Soureesh Moturi.
The Tigers return to action Friday afternoon in another exhibition match, as they host the Mt. Lebanon Blue Devils. The starting time is scheduled for 3:30 PM on the NASH courts.
Match Summary – 03/14/2018
Fox Chapel–5 North Allegheny–0  
Singles
#1 Robby Shymansky (FC) def. Richard Hofmann (NA)  6-0, 6-0
#2 Jared Nord (FC) def. Ivan Voinov (NA) 3-6, 6-3, 6-4
#3  Milo Baron (FC) def. Andrew Chuirazzi (NA)  6-3, 6-3
Doubles
#1 Kurran Singh/Jay Kashyap (FC) def. Mark Chuirazzi/Jerry Huang (NA)  6-1, 6-4
#2  Karsten Lagerquist/Brandon Wei (FC) def. Reed Stasko/Soureesh Moturi (NA) 6-0, 6-3