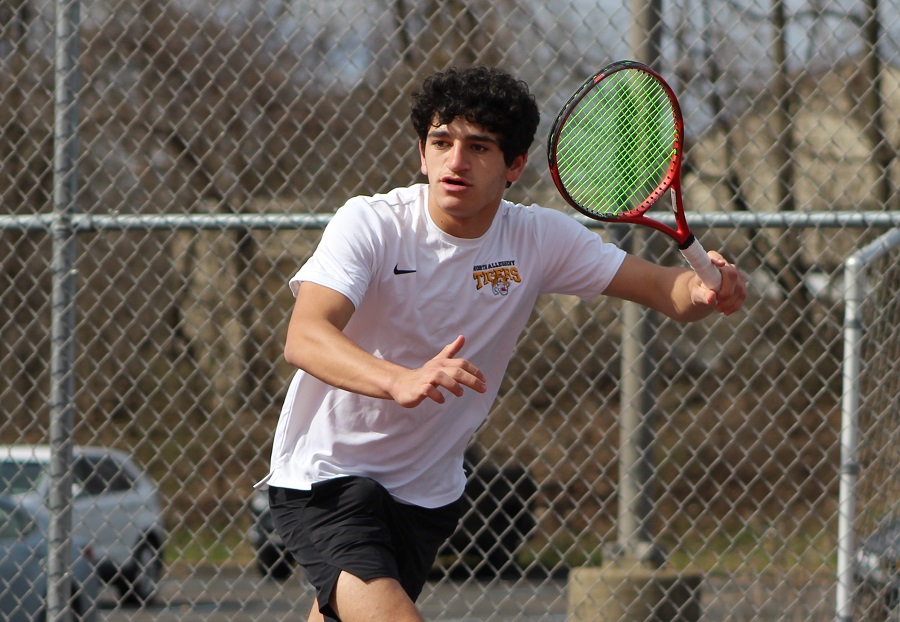 Tigers Fall To Foxes In WPIAL Quarterfinals, 3-2
The third-seeded Tigers hosted sixth-seeded Fox Chapel Thursday afternoon on the NASH courts in the quarterfinal round of the WPIAL AAA Boys Tennis Championship.  A strong effort by the Tigers wasn't enough, and their nine match winning streak and hopes of a deep playoff run were dashed in a close 3-2 decision. The Tigers took an early 2-0 lead with wins by sophomore standout Trey Davidson at number one singles and stellar junior Manas Kathir at number two singles.  The Tigers couldn't hold the lead and fell in the three remaining contests.
With the loss, the Tigers completed their season with a 10-4 record, a Section 2 championship and a quarterfinal appearance in WPIAL team play.  With team play now completed, the Tigers will be represented at the PIAA AAA Singles Championship in Hershey during Memorial Day weekend by sophomore Trey Davidson, the WPIAL runner-up.  The North Allegheny Sports Network will provide scores and updates from Hershey as Davidson represents District 7 in the state tournament.
Match Summary—WPIAL AAA Team Championship—Quarterfinal Round
5/05/2022
Fox Chapel 3    North Allegheny 2
Singles
#1 Trey Davidson (NA) def. Will Siegel 2-6, 6-0, 6-1
#2 Manas Kathir (NA) def. Cooper Friday (FC) 6-2, 6-2
#3 Ananth Kushyap (FC) def. Amit Bhandari 6-1, 6-3
Doubles
#1 Mason Friday/Travis Malone (FC) def. Shomik Telang/Raj Ginde (NA) 6-1, 3-6, 7-5
#2 Jack Delaney/Ben Hallman (FC) def. Sri Bellamkonda/Atharva Sumant (NA) 6-3, 7-5